Suffering toxic exposure creates a lifetime of challenges to your health and well-being. Toxic chemicals are still very frequently used throughout the construction industry, industrial industry, and even in day-to-day life. Many have restrictions and limitations on when and how they are used to minimize the damage they create. Yet, if you are a victim of an injury from such chemicals, you may have the right to compensation. Our New York toxic exposure attorney can help you navigate the legal complications you are facing to get the damages you are owed.
As a highly skilled New York construction accident lawyer, we understand the challenges you are facing right now. You want help to meet your financial obligations and overcome the challenges you face. Let us be there for you. Contact The Weinstein Law Group now at (212) 741-3800 to discuss your case with our legal team. There is no obligation or cost to you, but we can offer insight into the legal opportunities available in your case.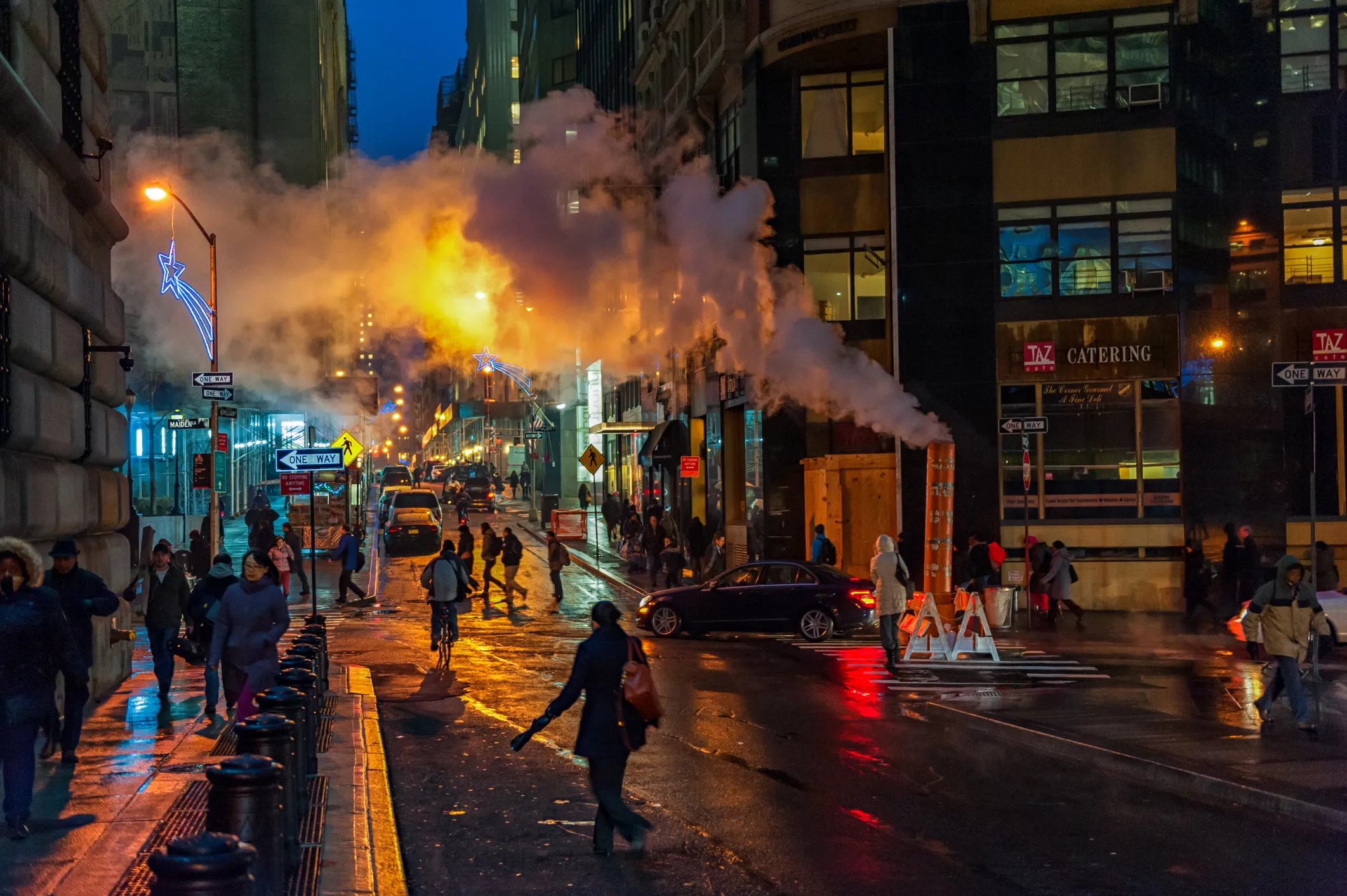 What are New York State's toxic exposure laws?
Several laws in New York (and at the federal level) aim to minimize toxic exposure risk to workers or people within the community. The Occupational Safety and Health Administration (OSHA) is at the heart of this process, both in setting and overseeing these risks.
One of the laws at the state level designed to help with the minimizing of the risk of toxic chemicals is the Right to Know Law in New York. It is a law that is designed to provide particular insight into exposure risks an employee may have. The Right to Know Law requires that:
All employees have training each year on how to properly handle and use hazardous substances within the workspace.
Employers provide a list of all hazardous chemicals used at the location and in the business
Provide proper storage for all chemicals used, stored, made, or otherwise manipulated at the location
Employers must provide a data sheet of all chemicals used that breaks down all known factors about that chemical
If you have been injured due to toxic exposure from chemicals, and you did not know that there was a risk present, you may be able to file a claim for those losses. Our New York toxic exposure attorney will work with you to seek out a claim based on the failure of your employer to use hazardous materials in the property manner.
A second law under the state's labor laws in Article 28 provides specific protections for toxic substances. That is, this law covers the rights of workers to avoid handling toxic substances and provides rights to protect them from exposure.
What about federal laws?
The Hazard Communication Standard is the main federal law that encompasses protections and use requirements related to hazardous chemicals. These regulations are designed to help employees in the identification, classification, labeling, and use of hazardous chemicals. Employers are given specific requirements for ensuring proper training for risks.
What kinds of toxic materials are common on construction sites?
Throughout our legal experience, we have helped clients face a wide range of risks related to construction sites, including exposure to some of the most dangerous chemicals today.
Employers are tasked with ensuring that workers and others on the property are safe, but that does not always occur.
On a construction site, some of the most toxic chemicals and materials found that can make a person ill include the following:
Lead
Silica
Paints
Mercury
Solvents
Flame retardants
Pesticides
Cadmium
Chlorofluorocarbons
Radioactive exposures
These are just some of the chemicals and other toxic materials that could be found at a construction site and, as such, cause life-threatening health complications for workers.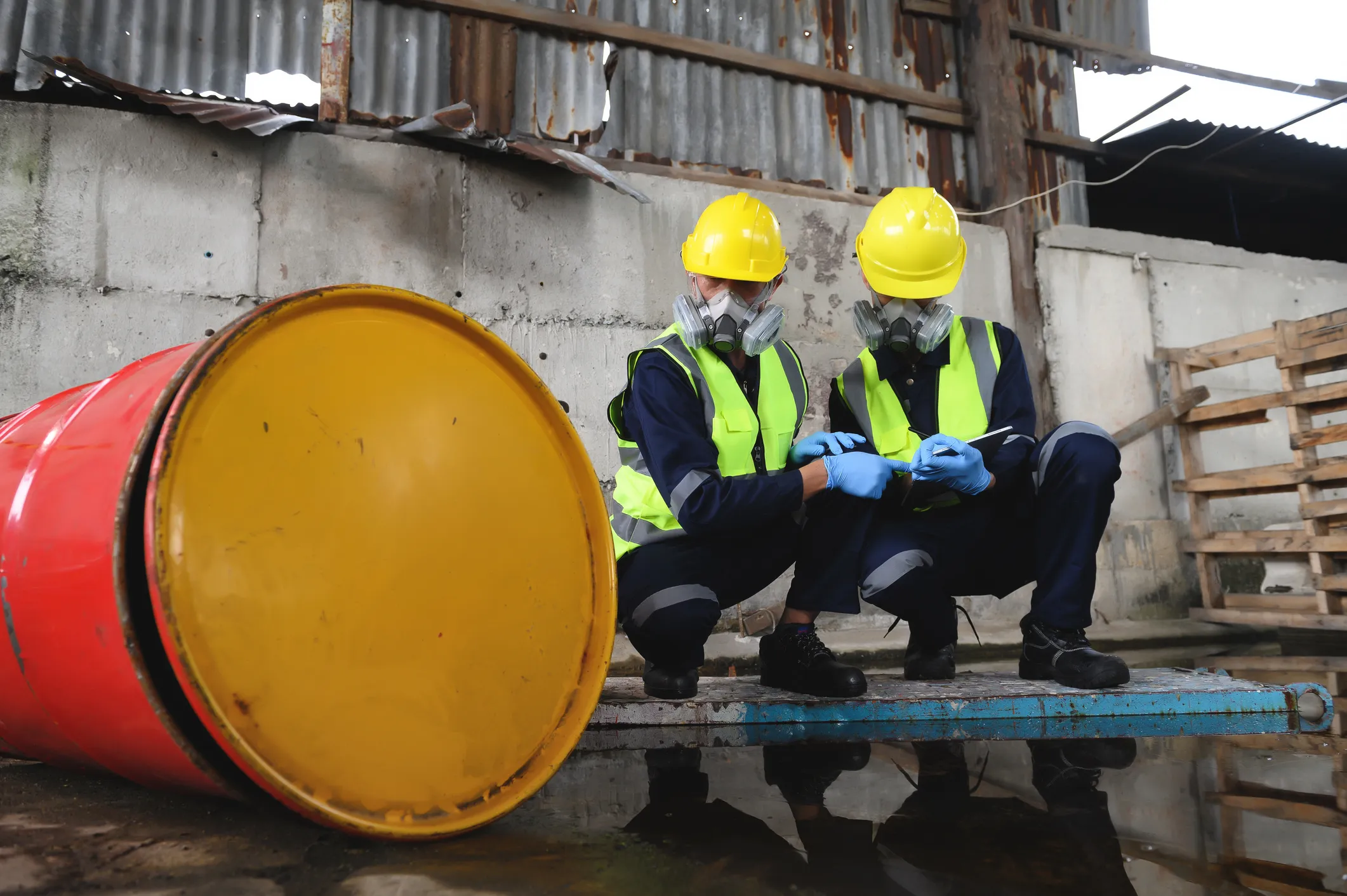 How much does it cost to hire a toxic exposure attorney in NYC?
Working with a New York toxic exposure lawyer allows you to seek out maximum compensation through the trusted resources offered by an experienced attorney. When you hire our law firm to help you with these legal matters, you do not pay anything for the service we offer upfront.
The Weinstein Law Group is a contingency-based attorney. That means we do not charge you a fee when you work with us but instead charge you a percentage of the compensation you receive when we win your case. If you do not win your case, you do not owe us anything.
This type of support ensures you can get the help you need now without having to worry about covering the costs of legal fees. You can focus on your recovery while our legal team works on protecting your right to compensation.
When you come in for a free consultation with our legal team, we can explain the details of the fee structure. There is full transparency, and there is truly nothing to pay unless you win your case.
Undocumented workers can recover financial damages, too
Are you an undocumented worker who was hurt on the job due to chemical exposure? While you may feel as though you have no recourse, that is not the case. Our law firm has worked with many people facing exceptional tragedy to get the legal help and guidance they need after an accident like this.
Your immigration status does not play a role in your right to receive compensation for your losses. Instead, our New York toxic exposure lawyers will work very closely with you to ensure you have the legal support you need to maximize the compensation owed to you. We protect your right to privacy.
How can an NYC toxic exposure attorney help me?
With the help of a trusted attorney who has ample experience, we can provide a wide range of legal resources to help you. If you are the victim of toxic exposure or any other type of construction site-related accident, it is critical to have the legal support necessary to guide you throughout the process. Our legal team can help you to achieve the best outcome in several ways.
We work with you to better understand what occurred, why it occurred, and who is responsible. We then help you determine what losses you have in your case, including medical bills, long-term disability claims, and losses related to pain and suffering. Our team can help you navigate the details of these very complicated cases with confidence.
What kinds of injuries are associated with toxic exposure?
Eye injuries, chemical burns, and respiratory problems such as asthma are all common consequences of being exposed to a toxic substance. Any construction worker can be exposed to a toxic substance at any time, but some roles are more susceptible. Demolition workers are particularly vulnerable to asbestos-related injuries, while new construction workers are at risk of chemical burns.
Who's liable for my injury?
No matter what type of injury you have, you must obtain the proper level of support. One of the ways we help you is by identifying liability. Some examples may include:
The owner of the equipment that failed to work properly
The manufacturer of that equipment
Project managers who did not create a safe environment
The property owner who did not disclose risk factors
The team management did not take the necessary steps to reduce the risk
It can be difficult to determine who is responsible. That is why having a trusted, experienced attorney who can help you navigate this process is critical.
Exposed to a toxic material at work? Our New York toxic exposure attorney can help.
Our New York toxic exposure attorney is ready to guide you. Set up a free consultation with The Weinstein Law Group to discuss your case. Allow our legal team to work closely with you to uncover what happened and who is to blame. We fight to protect our clients from their injuries. We will be there to fight for your rights as well.
Call The Weinstein Law Group now at (212) 741-3800 to learn what steps we can take now to help you achieve your best outcome. Do not settle for less than what you are owed.