Sherry Ishak, CEO
A Keen Eye on Your Case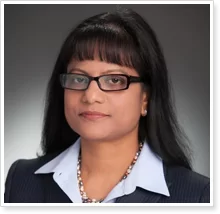 When you seek representation from The Weinstein Law Group, PLLC you don't just get one of New York's most experienced accident and injury attorneys. You also get the full attention of Sherry Ishak, the firm's Chief Executive Officer. Ms. Ishak is your go-to resource with high level of competence for questions on your case as well as help with any paperwork or records you need.
Ms. Ishak has a keen eye for detail and has spent two decades making sure law firms run as smoothly as possible.
A few of the benefits she brings to our clients include:
Communication: – Keep you informed about your case. Stay in communication with you and informed you about the development of your case.  Inform you of any changes, delays or setbacks. Ms. Ishak pride herself to answer every call and email in an expedited manner. Calls are answered not voicemail. If for any reasons a message is left, that call is returned promptly. Ms. Ishak success is proven through many satisfied clients throughout her career for her stellar ability with client communication
Quality control. In addition to her general responsibilities, Ms. Ishak focuses on firm policies, case-files quality control, assist in administering files from intake through the litigation process to trial/settlement and makes sure that every "i" is dotted and every "t" is crossed. That means there's always a second set of eyes checking over everything done on your behalf.
Competency: Ms. Ishak prides herself with knowledge and information and relates it to every case in the office. Her goal is to strive to provide a stress-free experience to help every client overcome their burden of the lawsuit. She makes the litigation process very simple to understand. She cares about the client and pride herself to reach every goal. She is dedicated to help client understand steps involved and ensures that each case is handled in an efficient and expedited manner and their legal rights are protected.
Intake & orientation. Getting your case started doesn't have to be hard. After you retain The Weinstein Law Group, PLLC, Ms. Ishak utilizes her legal knowledge, skills, abilities and experience to start the investigation stage and work collectively with a team of lawyers to identify, analyze and litigate the issues of your case.
Profile
Sherry Ishak has more than 20 years of experience managing all aspects of legal practice and helping clients get the answers they need. She graduated with honors from St. John's University. Throughout the years, she has worked with three law firms. In 2001, she became Business Manager of a dedicated construction accident law firm and effectively reorganized it into a very profitable and highly recognized personal injury practice in New York City.
As the CEO at The Weinstein Law Group, PLLC, she focuses on the overall direction of the law firm. Her work includes managing the business functions, operation of firm policies, and case-files quality control from the intake of new cases through trial/settlement.
Need Help?
If you've been injured and cannot work, we want to help. We provide a free consultation to help you decide if you have a case and what the best next steps are. Don't risk missing out on the compensation you're owed. Call us at 212.741.3800 or fill out the case form today.