Construction car accidents are a very common but not often talked about scenario. An "accident in transit" can refer to an injury involving a piece of heavy machinery, a piece of moving equipment, or materials in transit on the job site. Additionally, construction workers may be using passenger vehicles both on and off the job site.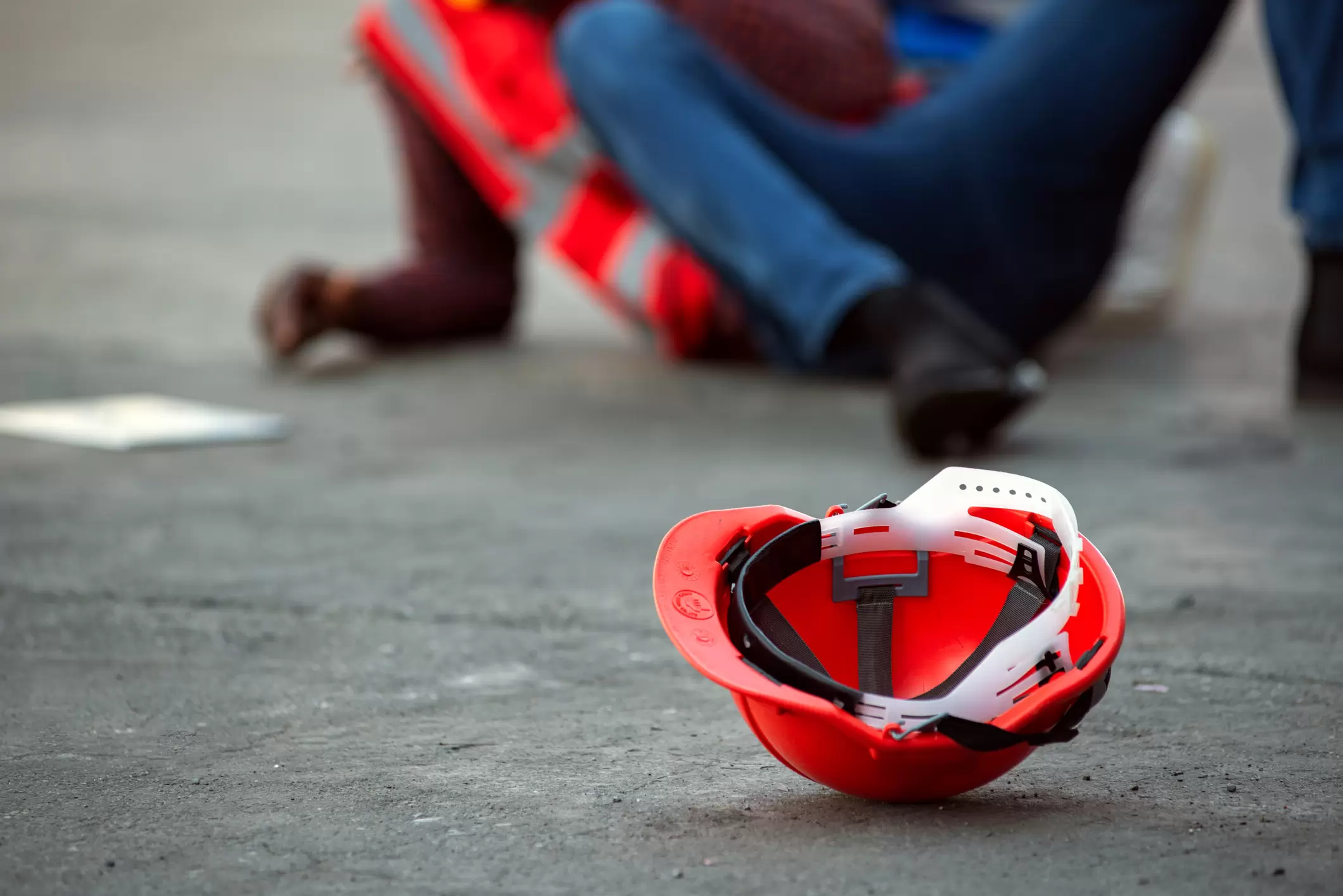 When you are hurt by a motor vehicle, your injury treatment costs and other damages will likely be covered by workers' compensation as long as you are working "within the scope of employment" AKA "on the clock". You may also have a separate injury claim available against the third-party responsible for the injury, including the manufacturer of a defective product.
The Weinstein Law Group can examine your case details and help you pursue a claim to maximize your chances of receiving compensation for all your accident losses. Call (212) 741-3800 or contact us online to schedule a free, no-obligation case review.
Construction Car Accident Data
Statistics for the exact number of construction workers hurt in road accidents in New York City are difficult to come by. However, there are a few numbers that can put the issue in perspective:
What do I do when I'm hurt in a motor vehicle accident?
Depending on whether you are on the job site or a public roadway, your response may vary.
In any case, you should take the following steps:
Call 911 and request emergency medical transport

if you are seriously hurt.
Seek immediate medical attention

even if you don't think you're hurt.
Get a full diagnosis

, and make sure to report your symptoms to your healthcare provider. Consent to all diagnostic tests needed to fully evaluate your condition.
Notify your union representative

as soon as possible, if you are in a union.
Notify your supervisor of the incident

. If the accident occurred on a job site, this should be the first step you should take, along with seeking immediate medical attention.
Begin filing for workers' compensation

. You are obligated to inform your supervisor of the injury and begin the workers' compensation claims process within 30 days. You have up to two years to complete submission of the claim.
Talk to a New York construction accident lawyer

who can help you seek workers' compensation and explore the possibility of a liability claim against other third parties.
When does workers' compensation cover my accident?
Regardless of whether or not you are on a designated job site, you will be covered by workers' compensation so long as you were operating "within the scope of employment." This means that you were working under orders at the time the accident occurred. This may include:
Transit between job sites or places where employers or contractors conduct business during work hours.

Trips necessary to obtain supplies, transport materials, transport employees, or run work orders.

Some long-distance trips associated with work travel, especially if the worker is paid for their travel time or is on a designated "work trip".

Accidents occurring in construction zones or job sites while you are actively on-duty.
However, accidents that occur while the employee is technically performing personal duties are not going to be covered by workers' compensation. This likely excludes an accident that happens while the worker is on break and off the job site. Normal trips to and from work where the worker is not compensated for their travel are also likely not going to be covered by workers' compensation.
Who is liable for my injuries after a motor vehicle accident during construction work?
First, recognize that if your employer has workers' compensation and you are eligible to claim it, your employer cannot be held directly liable for your accident. Workers' compensation shields employers from liability except in cases of extreme misconduct or intentional harm. 
In exchange, the employee claiming workers' compensation does not have to prove fault or absolve themselves of fault, aside from proving that they were not being grossly negligent or violating major company policies. 
For instance, if you were hit by a vehicle because you failed to look out for a truck backing up, you would be eligible for workers' compensation so long as you didn't get intentionally hurt and you were not under the influence of drugs or alcohol.
Although you cannot sue your employer directly, other third parties may be liable for your injuries. They could be held responsible for damages not covered by your workers' compensation policy. 
For instance, workers' compensation only pays for up to 2/3 of your weekly wage when you have a qualifying disability. A third-party claim could help you recover the remaining third. Third-party claims may also cover personal pain and suffering, whereas workers' compensation benefits do not.
Potentially liable parties include:
Drivers in other vehicles on public roads, unless they are an employee covered by the same workers' compensation policy as you and operating "within the scope of employment".

Contractors, subcontractors, and other parties working on the same job site but not for the same employer as you.

Members of the general public, if they happen to injure you on the job site, such as by crashing into a fence.

The manufacturers of defective or unreasonably dangerous equipment, such as a large backhoe that lacks warnings or instructions regarding poor rearward visibility.

Other third parties, potentially including the property owner of the job site, the job owner, or the general contractor.
If you are seeking workers' compensation and a third-party liability claim for similar or identical damages, know that your workers' compensation award may be reduced, or you may be required to return some of the benefits you had earned to the workers' comp board.
Seek the Maximum Compensation After Your Construction Car Accident
When you are hit by a vehicle while working construction, you should do everything in your power to recover. That means not only seeking the best care possible but also seeking compensation for the costs of that care from all liable parties.
The Weinstein Law Group is familiar with the laws surrounding workplace injuries, and we have handled many construction accident cases like yours. Things can get complex when you are hurt by a vehicle on or off a public roadway, and you may be told things that are not true regarding your rights to claim damages.
Discuss your case, learn your rights, and explore your legal options with the help of New York construction accident attorneys familiar with workers' comp and injury law. Schedule a free, no-obligation case review now when you call (212) 741-3800 or contact us online.