Steven M. Weinstein
An Attorney Who Listens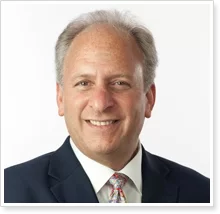 I learned the ropes of representing individuals who were injured and cannot work the hard way—by being thrown straight into the fire. Despite offers from more established law firms, I took a job right out of law school with a solo practitioner who specialized in representing people who were injured in accidents. I wanted to learn the practice from the bottom up and that's exactly what I did. We handled everything: from car accidents to worker injuries, from faulty products to false arrest to civil rights claims, from medical and dental malpractice to elevator accidents. Since there was only one other person in the office, I got a vast amount of experience very quickly. If the boss was away and the phone rang, I was the one who had to provide answers—and I had to be right every time!
"I learned fast that clients are real people and not just files or file numbers… Their lives had been turned upside down and they were looking to me for answers."
I also got a real lesson in client relations. I learned fast that clients are real people and not just files or file numbers. I saw that many of these people were seriously hurt and they were in pain. Some couldn't work or provide for their families. Their lives had been turned upside down and they were looking to me for answers.
That was the beginning of a commitment I've kept for all 30 years of my career. I always take the time to listen to the people who come to me for help. Lawyers can get very busy but my clients count on me to be an advocate, a counselor, their guide through one of the most difficult parts of their life. I try to be that counselor and make sure each client understands their case and why I make the recommendations that I do. I want them to feel ownership over their case, feel in control of it, and know they can trust me to fight for them. At the end of the day, I want to make my clients' lives better.
Accomplishments
I worked for that solo practitioner until he retired. He offered me his firm, but I wanted to keep gaining more experience. A few highlights from my legal career include:
I worked at two prominent firms where I focused on medical malpractice cases. I learned to lead complex trial cases, and participated in cases that recovered millions of dollars for our clients.
I helped recover $4.1 million for a woman who suffered brain damage in Mineola, NY.
I spent seven years exclusively representing injured construction workers at a prominent law firm. I handled every kind of worker imaginable, from tin knockers to sand hogs to shop stewards, and helped recover millions of dollars for them.
In 2011 I won my client the seventh highest reported jury verdict in a construction accident case in New York state history!
Attorney Profile
I have practiced law for 30 years, representing people injured in all kinds of accidents. I attended Syracuse University and graduated with a Bachelor of Arts degree. In 1984 I earned a Juris Doctorate degree from New York Law School. I was admitted to practice law in the State of New York in 1985 and in the US District Court for the Southern District, and the US District Court for the Eastern District, in 1986.
I dedicate my entire practice to representing individuals who have been injured in accidents or in medical malpractice. I work extensively on cases related to construction accidents, motor vehicle accidents, slip and fall accidents, and elevator accidents—especially individuals who cannot work because of their injuries.
Legal Question?
If you have a legal question, give me a call. I try to answer all calls personally and as quickly as possible. Are you unable to work, or facing big medical bills? Want to know if you have a case? Let's talk about it. Your consultation is 100% free and you can decide for yourself if you want to go forward.
Reach me at 212-741-3800 or fill out the case form and I'll contact you.