If you or a loved one has recently been in a construction accident, you're probably dealing with a lot of stress. On top of the pain and suffering a bad accident can bring, you may also be out of work with no other source of income for the foreseeable future. Hospital visits, medications, therapy, surgeries, and more can overwhelm victims of a construction site injury.
Fortunately, construction workers and their families may have legal recourse. Workers' compensation can be filed for any injury that occurred while engaging in the activities required by the job, and negligent parties can be held liable if their behavior led to the accident.
Knowing your rights is key to pursuing the compensation you need. One of the most critical aspects to be aware of is the statute of limitations for your injury claim. There are different time limits for the different aspects of such an injury case, so a smart move is to consult with a local construction accident lawyer in New York and get an understanding of your options.
The Weinstein Law Group has been serving New York construction workers and their families for 30 years. Now, we want to see you recover and get back to your life. Call us at (212) 741-3800 or contact us online, and we can schedule a free, no-risk consultation and provide you with the information you need to make your next move.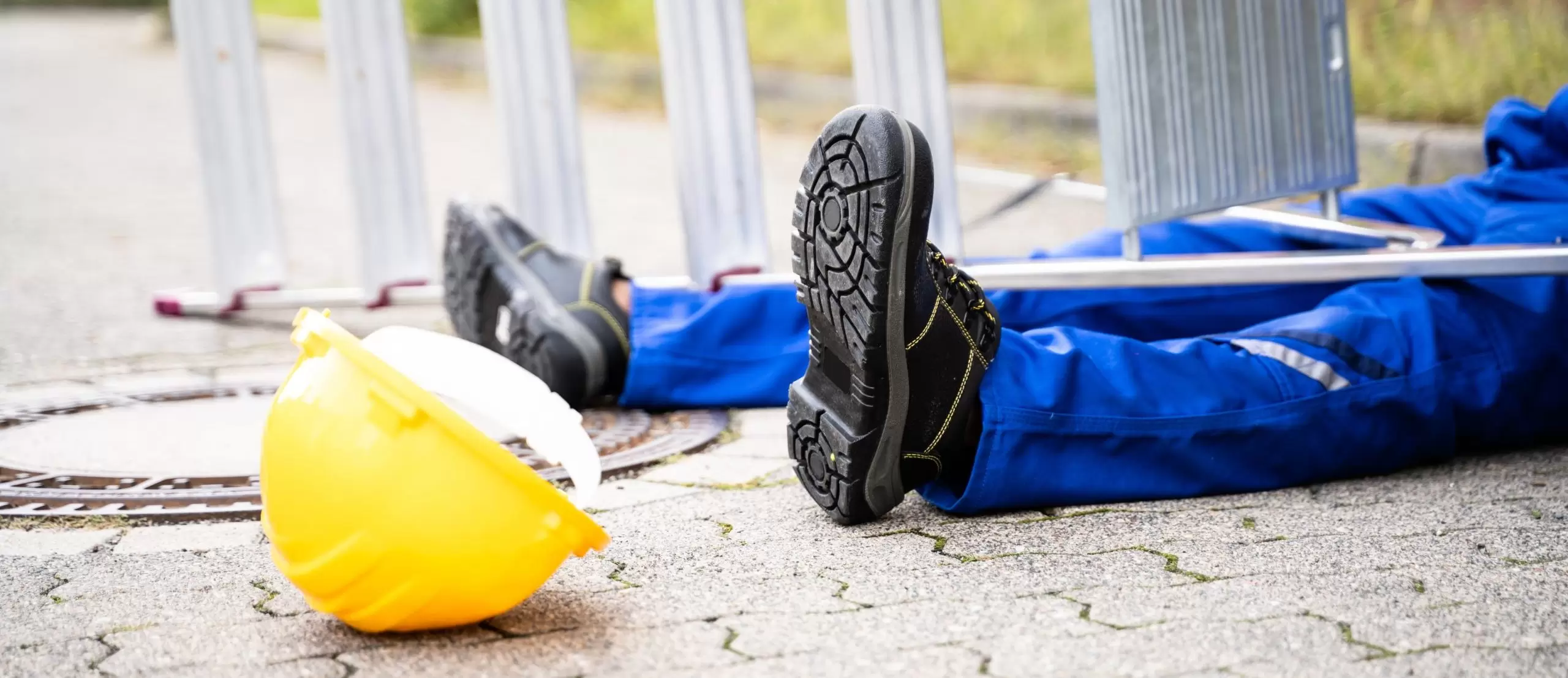 Statute of Limitations on New York Workers' Compensation
Stories of construction injuries remain common, even with the impressive advances in safety regulations and technology over the past several decades. The Bureau of Labor Statistics found nearly 200,000 non-fatal injury cases for construction workers in 2018 alone, while the Occupational Safety and Health Administration (OSHA) found that 21% of all workplace fatalities in 2018 were in the construction trade. 
The best thing you can do when you're injured on the job is to report the accident to your supervisor as soon as possible, if not immediately. New York requires on-the-job injuries to be reported within 30 days to seek workers' compensation. One of the most common mistakes is when a worker thinks they're uninjured and decides not to report the accident. 
If you decide to keep an accident to yourself and wind up with a related injury later, you have severely limited your ability to seek coverage for any damages. 
Also, recognize that you merely have to report your accident within 30 days, not decide whether or not you want to file an injury claim on workers' compensation. After your accident has been reported, you have up to two years to file a workers' comp claim if an injury develops or worsens.
In some cases, there's no way to know an accident occurred until an injury develops down the line. This is sometimes the case when there has been dangerous chemical exposure, repetitive stress injury, or other workplace incidents that don't immediately stand out as hazardous. In these cases, you're given two years to file a claim from the time an injury became apparent.
Statute of Limitations on New York Personal Injury
If workers' compensation doesn't cover all the necessary expenses brought about by your construction accident injury, you may be able to pursue damages from other responsible parties. These include contractors, subcontractors, other employees, property owners, and sometimes product and equipment manufacturers. 
Workers' compensation doesn't cover certain aspects of an injury that can be targeted in a personal injury case, such as pain and suffering and loss of consortium.
When seeking a personal injury claim, know that three years is the statute of limitations in all of the following cases:
Negligence that leads to an injury

Slip and fall injuries

Product or equipment malfunction that results in an injury

Emotional distress caused by negligence
In any case, your first action after a workplace accident should be to see a doctor and get a diagnosis and recovery plan. After this, if you haven't already reported the accident and injury to a supervisor, you should do so immediately. 
Then, get in touch with a local construction accident attorney to find out if you can pursue a personal injury case in addition to workers' compensation.
Maximum Compensation for Construction Accident Injuries
When dealing with a construction site injury in New York, your recovery should be your main concern. Physically, you should spend time resting and following doctor's orders. Financially, you should file for workers' compensation and consult with an experienced construction accident attorney.
The statute of limitations on personal injuries and workers' compensation may seem like plenty of time, but with all of the stress and hoops to jump through with a workplace injury, that time can run out faster than you might expect. 
Let the Weinstein Law Group help you in your time of need. We have helped victims of construction accidents and their families recover damages from negligent parties and the stubborn workers' compensation system for 30 years. 
If you find yourself struggling to understand this complicated system, reach out to us for a free consultation. Call us at (212) 741-3800 or use our online form and we can get you on the path to a full recovery today.