All workers who have been injured on the job have the right to seek workers' compensation from their employer's insurance provider. However, no one is required to file such a claim once they are hurt. They have the option to forego possible compensation. 
Even so, anyone injured on a construction site should notify their supervisor as soon as possible. They have 30 days to report the injury under New York state workers' comp laws, and two years to decide whether or not to pursue a claim. Therefore, reporting your injury is critical. Even if you don't think you need workers' comp now, you may change your mind within the two-year time window.
Those who decide not to pursue a workers' compensation claim still have the option to claim damages from any responsible third parties. This can include other contractors, vendors, and visitors to the construction site as well as the project owner, general contractor, and potentially any architects or engineers.
If you have been hurt at work, talk to a New York construction accident lawyer about your legal options. You may be eligible to file an injury claim or a lawsuit against any negligent third parties, regardless of whether or not you've filed workers' comp.
Call the Weinstein Law Group today at (212) 741-3800 or contact us online to schedule a free, no-obligation case review.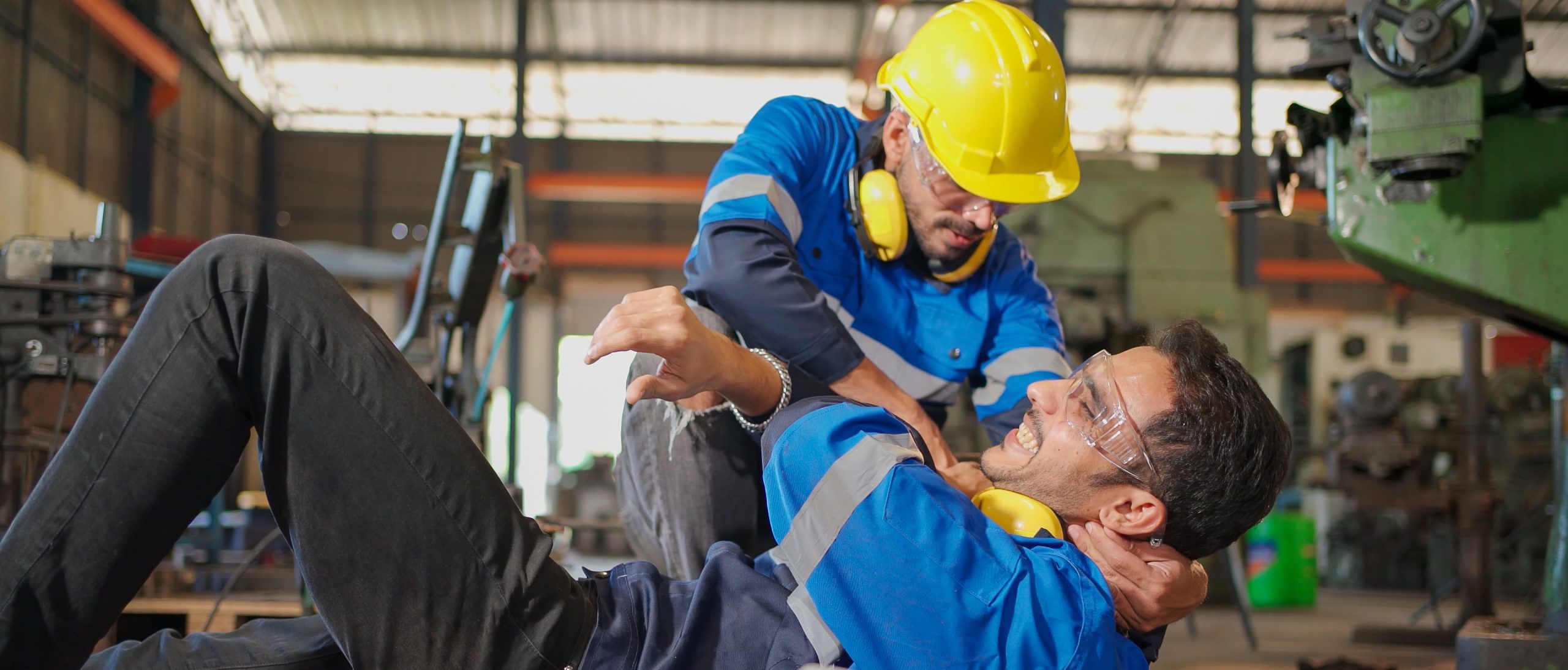 What Are My Rights When Hurt On the Job at a Construction Site?
When injured on the job, you have an obligation to report the injury to your supervisor within a short time period. The official window for workers' comp is 30 days in the state of New York, but your own workplace policy may urge you to notify a supervisor within a shorter time period, such as 14 days.
Notifying your supervisor of your injury not only preserves your right to file workers' comp, but it also informs them that an incident has occurred. Every workplace injury should be recorded. This allows employers to monitor the health and safety conditions of their employees closely. It also gathers data for agencies like the Occupational Safety and Health Administration (OSHA) to report on larger occupational injury trends.
You reserve the right to not notify your supervisor after an injury, but doing so limits your rights to pursue workers' compensation at a later date. Additionally, your lack of disclosure can create an incomplete record when it comes to your injury. If you decide to pursue a third-party injury claim against a negligent party, then not having an initial report of the injury can make it more difficult to document.
If you believe you were hurt by broken rules, safety guidelines, or specific state and federal laws, you have the right to report your injury and your employer's safety violations to an organization like OSHA. You can also report the injury to your union steward.
Employers cannot retaliate against you for whistleblowing or suspected whistleblowing in any way. If you suspect you are being punished professionally for your decision, such as being fired or being given undesirable shifts, you can pursue a claim against your employer for retaliation.
You also have the right to pursue a third-party injury claim against anyone directly responsible for the circumstances of your injury. In most situations, you will have to be able to demonstrate how the defending party was negligent and how that negligence directly led to your injury. 
In cases involving a falling injury or other gravity-related accident, the general contractor or the project owner may be directly responsible for your damages regardless of negligence as a result of New York's "scaffolding law" (Labor Law § 240).
Do I Have to Take Workers' Comp If I'm Hurt on a Construction Site?
No, you are not required by law to file for workers' comp, even in situations where your injury costs would clearly be covered by it. 
While having a workers' comp policy is mandatory for all employers, employees are not required to use it. However, employees should know that employers who provide worker's comp coverage are largely immune from legal action taken by employees. 
In other words, workers' compensation may be your only available option for recovering the costs of your medical treatment, lost wages, and other damages after your workplace injury.
Do I Have to Use Sick Time For Workers Compensation? Read Here
Can I Sue Someone Else If I Claim Workers' Comp?
You retain the right to take legal action against a responsible third-party any time your injuries are caused by their negligence, willful misconduct, or a violation of standards that make them strictly liable, as is the case with New York's scaffold law.
Claiming workers' compensation does not prevent you from taking further legal action against any outside parties. You will likely have to prove that you have damages that weren't covered by your workers' compensation claim. However, this is usually not a large barrier to injured construction workers looking to recover their losses.
I Need Help Paying Bills After I Was Hurt at My Construction Job 
After you are hurt, seek prompt medical attention. Treat any emergency injuries immediately. Have any suspected or lingering injuries fully diagnosed by a physician within a few days of your accident, or the first moment you noticed your injuries.
You should strongly consider reporting your injury in compliance with workplace rules and New York's 30-day time limit for worker's comp claims. 
You can also choose to speak with a New York construction site accident lawyer as soon as possible after your injury. You may prefer to speak to an attorney before notifying your supervisor or union representative. 
Otherwise, you may be asked questions or required to give information, and your responses could impact a later injury claim.
The Weinstein Law Group is ready and waiting to help you decide the best legal path to take, whether or not to file workers' comp, and which third parties could be liable for your damages. If you ever find yourself questioned by your employer, an insurer, or a third-party, a New York construction accident lawyer can provide you with trustworthy legal counsel and advice. 
We are even willing to take your case to court if that's what it takes to get the compensation you need.
Learn about the best next steps to take, what to say when reporting your injury, and what the process for recovering your damages could look like during a free, no-obligation case review. Call (212) 741-3800 or contact us online to schedule your free appointment now.