New York Bicycle Accident Lawyer
Were you injured in a bicycle accident? Our New York bicycle accident lawyers can help legal team can help. Bicycling, an already popular mode of transit in New York, is becoming more common. However, as more bicyclists join passenger vehicles and trucks on the road, the number of bicycle accident injuries and fatalities will also continue to increase.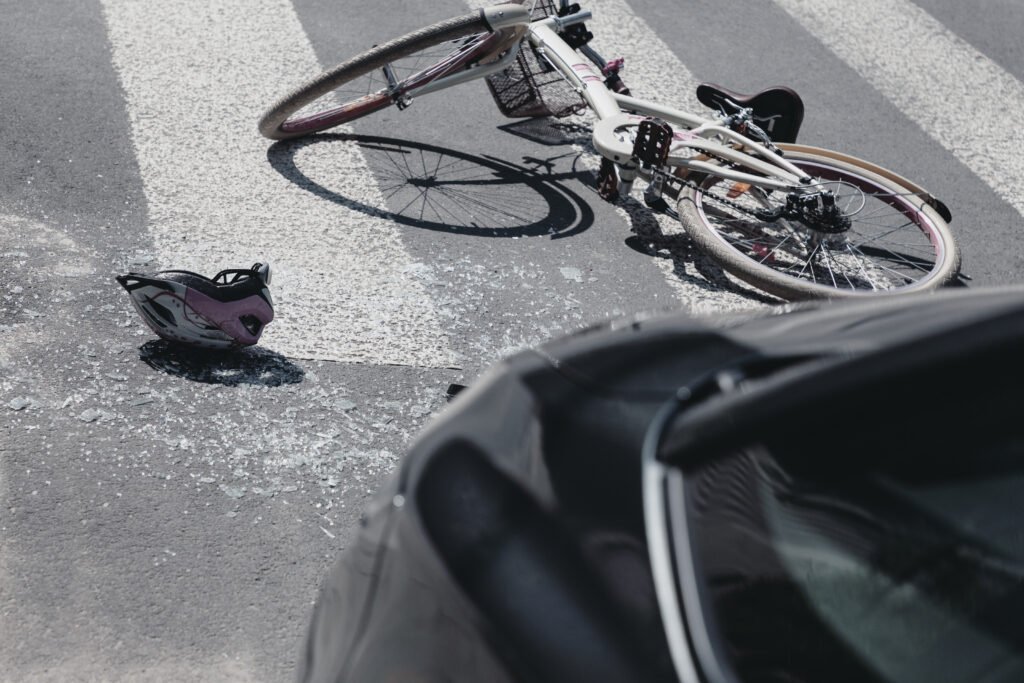 Bicyclists are the most vulnerable commuters on New York roads and need advocates who will fight for their legal rights after an accident. Our New York bicycle accident lawyers help bikers who were injured due to the negligence of others.
New York Bicycle Accident Lawyers Can Help You Receive Compensation
Injured bicyclists often face complex legal challenges when it comes to holding others accountable for their negligence. Drivers will do everything they can to blame the bicyclist, and insurance companies will prove even more uncooperative.
Working with an experienced New York bicycle accident lawyer will give you the best chance of receiving the compensation you're entitled to.
Our firm has over 30 years of experience in representing personal injury victims and fighting for our clients' rights across the state – with the proven results to show for it.
When you choose The Weinstein Law Group, PLLC, you're choosing to work with seasoned lawyers who are extremely knowledgeable in New York personal injury law.
Common Bicycle Accidents in New York
New York bicyclists are well-versed in the need to ride defensively at all times to ensure they're not injured while riding through the city. However, despite the many precautions a biker can take, there are still some common bicycle accidents that our firm sees regularly, such as:
Getting hit by a driver who is under the influence of alcohol or drugs
A driver ignores a bicyclist's right of way and drives into them
A driver fails to see a cyclist and turns directly in front of them
Exiting a driveway or parking spot and failing to yield to the bicyclist
Distracted driving causes an accident
Traffic road rage causes a driver to hit a cyclist
Coming too fast around a curve and not slowing down to accommodate a bicyclist
"Dooring," which is when a driver opens their car door without checking both ways and a cyclist hits it head-on
All of these accidents can lead to serious injury and even death for the bicyclist. While the vehicle driver can walk away without a scratch, a bicyclist might not be so fortunate.
Many states require a three-foot safe passing which establishes that a motorist must provide at least three feet of space when passing a bicyclist on the road. New York is in the minority of states and does not clearly define what constitutes a safe passing distance for motorists.
This, unfortunately, leads to many accidents and bicyclist injuries.
NYC Bicycle Accident Injuries
Bicyclists are in an especially vulnerable position on the road. Although bicyclists are required to wear a helmet under New York Vehicle and Traffic Law §1238, a helmet cannot always prevent serious injuries if you've been involved in a crash.
The types of injuries that a bicyclist can suffer are often severe and have long-lasting impacts:
Traumatic brain injuries (TBI)
Concussions
Skull fractures
Spinal injuries
Knee or leg injuries
Arm and shoulder injuries
Dislocated bones
Broken hips
Broken pelvises
Internal organ damage
Internal bleeding
Soft tissue damage
Pinched nerves
Paralysis
Recovery for these kinds of injuries can take months or even years and can cost thousands of dollars in medical bills and recovery expenses.
Whatever bicycle accident injury you've suffered, the lawyers at The Weinstein Law Group, PLLC are ready to fight for you and obtain the compensation that you deserve.
Insurance Companies Are Not On Your Side
After your accident, you're too overwhelmed to know what to focus on. In addition to recovering from your injuries, you face a mountain of hospital bills. You may not even know yet what the extent of your injuries is or how long it will take to heal.
Amidst all of the confusion, it's likely that the insurance company of the at-fault driver will reach out to you. While the insurance representative may seem kind and compassionate, remember that insurance companies are not on your side. 
At the end of the day, insurance companies are for-profit businesses whose sole goal is to maximize their bottom line, not to protect victims. The insurance claims representative may ask you to provide a recorded statement about the accident.
You are in no way obligated to provide such a statement. The insurance company may try to use your words against you later on by offering you a low-ball settlement or attempting to flat-out deny your claim.
Rather than going up against an insurance company on your own, work with a skilled New York bicycle accident lawyer who can negotiate your claim and hold the insurance company responsible.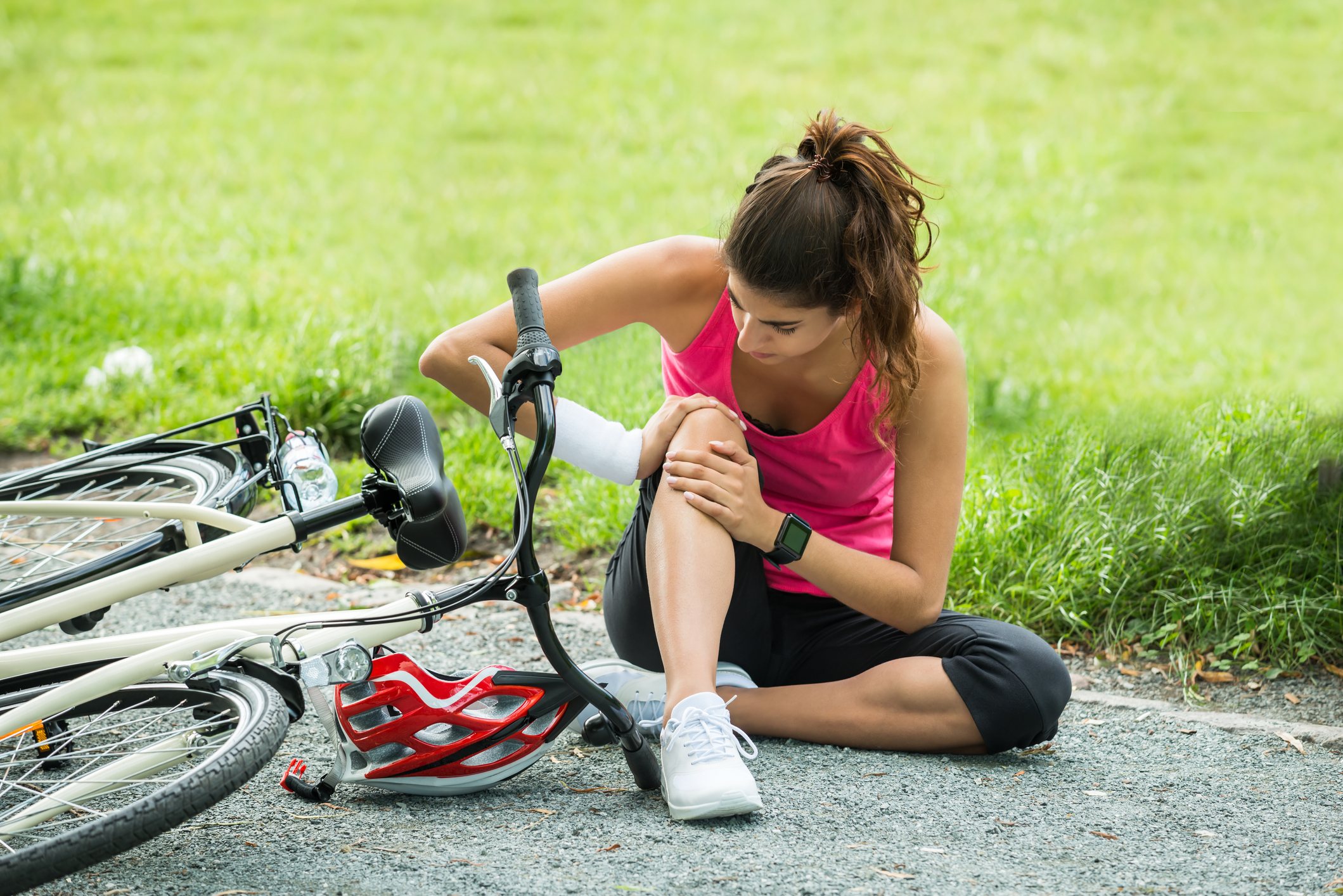 New York Bicycle Accident Statute of Limitations
If you've been involved in a bicycle accident, you may be wondering how long you have to file a claim. The simplest answer is that you should take legal action as soon as possible. The first step you can take is to hire an experienced lawyer who can help make sure you meet all deadlines.
In New York, you have three years to file a lawsuit against another citizen. However, certain factors of your case can affect the statute of limitations. For example, if you intend to take legal action against a municipality, you have less time to do so.
In New York City, you have one year and 90 days to file a claim. However, there may be notice of claim requirements that must be met within 90 days of the accident. 
Work with a lawyer who understands the ins and outs of the court system and the statute of limitations that applies to your case. They'll be able to confidently and effectively guide you through the confusing legal process.
Contact a Leading New York Bicycle Accident Lawyer Today
The New York bicycle accident lawyers at The Weinstein Group, PLLC are fierce advocates for injury victims. We can handle the details of your claim, negotiate on your behalf with the insurance company, and ensure you receive the compensation you deserve.
The damages you recover in a bicycle injury claim can cover your hospital bills, medical bills, recovery costs, missed time at work, and pain and suffering. It's critical that you work with a lawyer who has extensive knowledge in New York personal injury law and can pursue your case aggressively.
You can count on our lawyers to handle your case with compassion and respect, giving it the time and attention it deserves. Give us a call today at (212) 741-3800 to schedule your risk-free case evaluation.
You Pay ZERO Out-of-Pocket Fees for Our Services
At The Weinstein Law Group, PLLC, we firmly believe that all New Yorkers, whether they're traveling by foot, car, or bike, have an equal right to safety. We show this by our commitment to helping bicyclists bring legal action against those who caused the injuries.
Our firm handles cases on a contingency fee structure, meaning you won't pay a dime out-of-pocket for our services or any other fees. We only get paid if we win your case. You don't have to worry about legal fees.
Rather, you can focus on recovering from your accident while we pursue your claim.
Frequently Asked Questions
What should I do after a bicycle accident?
Contact the police
Exchange contact information and insurance details with the other party but do not claim responsibility for the accident
Obtain witness information if possible
Document the accident, location, road conditions, and weather with pictures and video evidence
File a report with the police
Seek medical treatment and document your injuries
Preserve evidence, including clothing and your bike
Seek advice from an experienced bicycle accident lawyer
As a bicyclist, you have the same legal rights and responsibilities as automobile drivers. By taking these steps after a bike accident, you can ensure that your rights are protected.
What kind of damages can I recover in a bicycle accident case?
When you've been injured in a bicycle accident caused by someone else's negligence, you can recover a wide variety of damages, including:
Medical bills
Hospital bills
Recovery costs
Loss of wages
Property damage
Reduced earning capacity for future earnings
Physical pain and suffering
Loss of enjoyment of life
Emotional distress
Speak to a lawyer who can effectively estimate the value of your case to know what damages you may be able to recover.
Who can be held liable for my bicycle accident?
Depending on the facts of your case, you may be able to file a suit against one or more parties whose negligence or wrongdoing caused your injuries. Studies have found that crashes involving bicycles were more likely to be caused by drivers.
Our firm can conduct a thorough investigation of your accident to determine what caused it and who needs to be held liable.
Do I have to hire a bicycle accident lawyer?
While you are not required to hire a bicycle accident lawyer, understand that having an experienced lawyer on your side gives you the best chance at recovering the compensation you deserve.
A good lawyer can explain all of your legal options to you and coordinate the various details in your case. They'll also aggressively negotiate your case with the insurance company. Insurance companies are notorious for offering offensively low settlements to bicycle accident victims. Our lawyers will pursue maximum recovery for your injuries and losses.
What other dangers do cyclists face besides vehicles?
In addition to accidents with cars, trucks, and other moving vehicles, bicyclists in New York face many other dangers. Many injuries are caused by drivers opening doors into passing bicyclists. Poor road conditions, slippery pavements, litter in the road, and improper lane marking all contribute to bicycle accidents and injuries.