If you've been struck by a car while working your NYC construction job, you could be eligible for compensation from the driver who hit you. A
New York construction accident lawyer
from The Weinstein Law Group can advise you of your legal options, such as collecting workers' compensation and pursuing damages from the negligent driver. You can learn more by calling our offices at (212) 741-3800 to schedule a free consultation.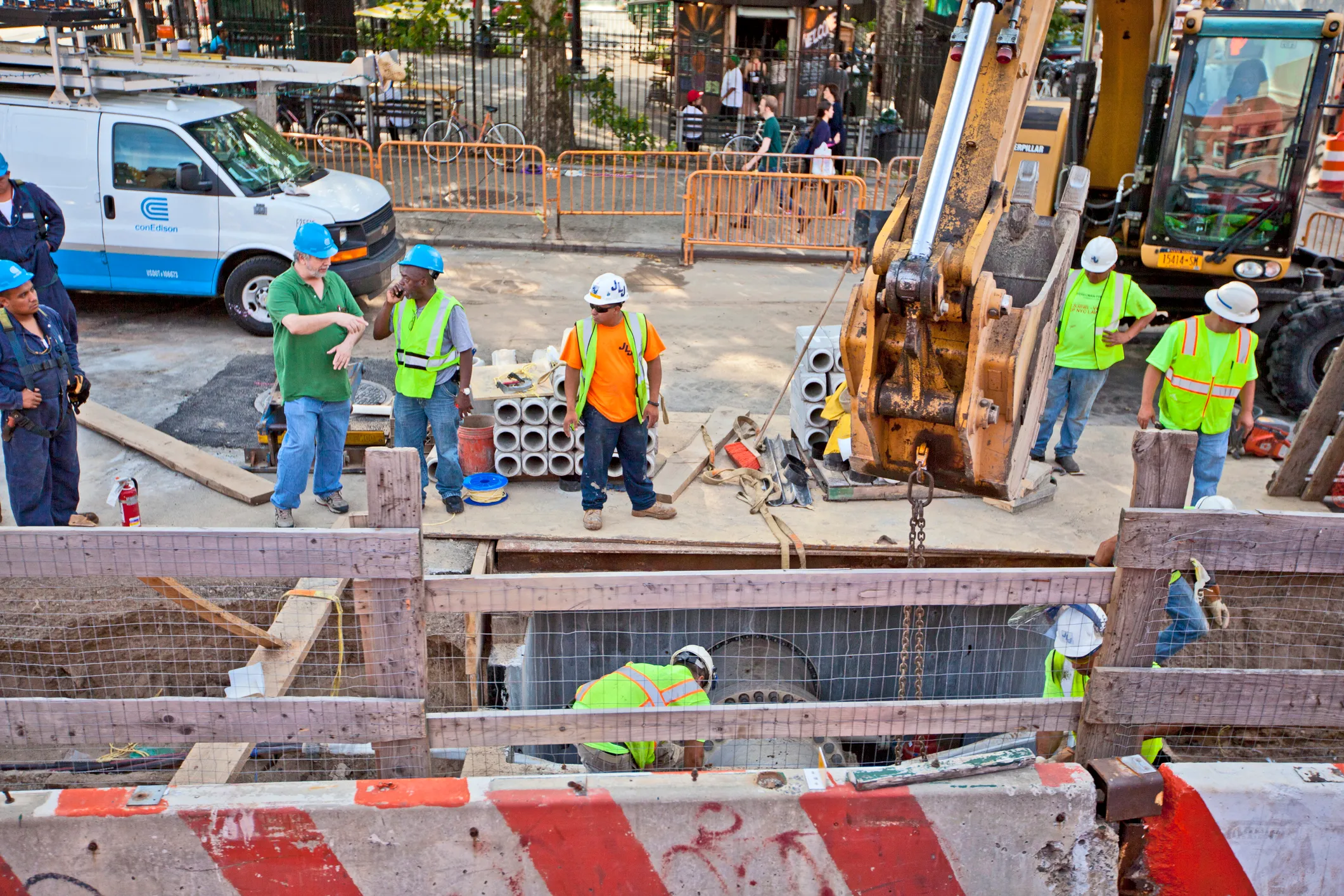 How can a construction site car accident lawyer help me?
A skilled attorney can advise you of your options after being struck by a car at work, including your eligibility for workers' comp benefits and whether you can file a lawsuit against the driver who struck you.
New York construction workers who are injured on the job or while completing job-related tasks (such as driving a construction vehicle from one site to the next or transporting construction materials to and from a job site) are eligible to file for Workers' Compensation benefits, an employer-sponsored insurance coverage that takes care of:
Medical bills from the injury
Lost wages from time missed at work
Vocational retraining if you can no longer do the duties of your old job
Workers' comp is intended to provide access to quality healthcare for injured workers, paid for by their employer's workers' compensation insurance carrier, plus wage benefits to help them pay their bills while they're out of work recuperating.
File a lawsuit against a third-party
However, if you're struck by a car while working, you may also be eligible to file a third-party lawsuit against the at-fault driver. New York law permits employees who are injured at work due to the actions of a third party (that is, not because of their employer or a co-worker) to file a personal injury lawsuit against that party.
Unlike workers' compensation benefits, which just cover your medical care and a percentage of your lost wages, a personal injury lawsuit can help you secure compensation for all your losses related to the accident. This includes intangible ones like pain and suffering or consideration for the effect the injuries (and any disability) have on your quality of life.
You may be eligible for both workers' comp benefits and third-party compensation. An attorney can evaluate your situation and give you legal advice so you can make the right decisions for yourself and your family.
Steps your construction site car accident lawyer NYC takes to support your case
Whether you decide to apply for workers' comp benefits, file a lawsuit, or both, an attorney can make the entire process easier for you. Here's what we can do for you.
Investigate the cause of the accident to determine the liable party or parties
This includes gathering evidence, deposing witnesses, evaluating the driver's history, and examining the police report from the wreck.
Build a case establishing the other driver's negligence
This is necessary to prove that the other driver is liable for the crash and is therefore liable for your financial losses. The experienced attorneys at our firm are very familiar with New York personal injury statutes and remain abreast of any changes to them so we can choose the right legal strategy for your situation.
Properly value your case so we can seek the maximum compensation
We consider the full value of your economic losses, including any anticipated loss of earning potential or the cost of modifications to your home or vehicle after the wreck. We also look at how the injuries changed your life, including your appearance, physical abilities, being in chronic pain, or emotional trauma, to determine a proper amount of non-economic compensation for you.
Handle all the paperwork associated with your workers' comp claim
Filing a workers' comp claim can be confusing if you've never done it before, and there are certain deadlines you must meet and paperwork to submit to retain your benefits eligibility. If your claim is denied or minimized, we can also appeal the decision with the New York Workers' Compensation Board.
Negotiate a settlement with the at-fault driver
Many third-party lawsuits are settled out of court, in negotiations, or through supervised, structured mediation. The other party will have their own lawyer whose goal is to offer as small of a settlement as possible. Your attorney can handle the negotiations for your side, keeping a cool head and looking out for your best interests.
Advocate at trial on your behalf
If the driver's insurance company does not agree to a fair compromise in settlement negotiations, your third-party lawsuit moves to trial. Your lawyer is your legal representative and argues your case before a judge and jury.
During this process, you'll probably need support, advice, and answers to your questions. The Weinstein Law Group takes a client-focused approach to all our cases, and we're happy to guide you and provide insight at each step of the process.
Common types of construction site car accidents in NYC
Construction zones can feel like "controlled chaos," with heavy vehicles and equipment moving back and forth. When the work zone is on a street or near a roadway, then traffic must be re-routed. OSHA requires a traffic control plan for construction sites to help with vehicle movement and reduce risk to workers and drivers passing through.
However, even with the best plan, which includes alternate route designations, signs and extra lights, barriers, and flagmen, accidents still happen, and often, the construction worker afoot suffers the most.
The construction site owners' safety policies and OSHA regulations for construction site vehicle control are meant to reduce these common types of vehicle accidents.
Passing vehicles striking a flagman
The path through a construction work zone is full of distractions and hazards, so it's not uncommon for drivers to fail to focus on the flagmen guiding traffic. The vulnerable flagman lacks the metal protection of a vehicle, and even when they're struck at the slow speeds cars travel in construction zones, the worker's injuries can still be extensive.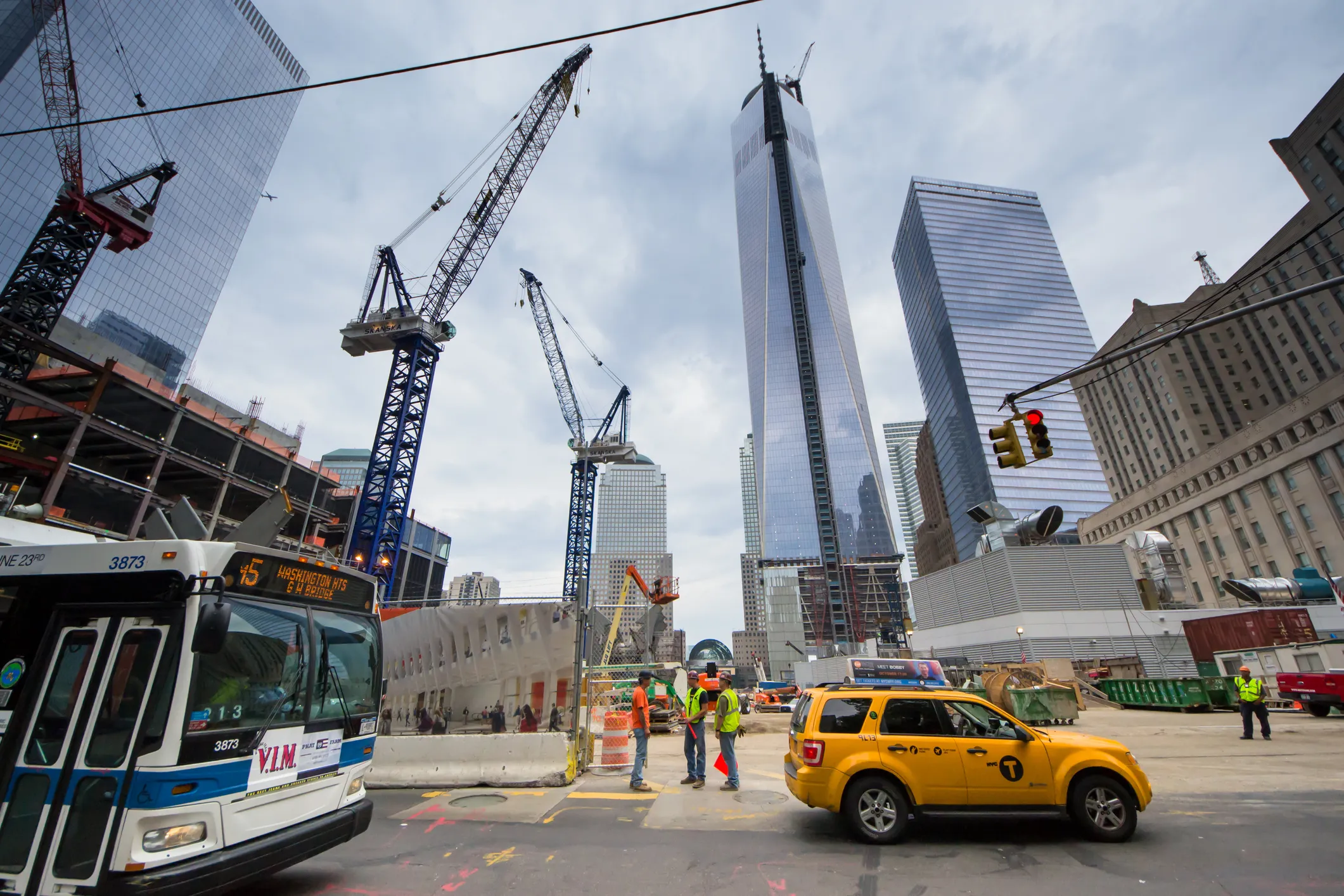 Passing vehicles striking a worker
Any construction worker, not just the flagmen, could be vulnerable to passing vehicles. Workers who are loading or unloading supplies from trucks near the traffic lanes could be hit, as there could be a larger blind spot around the transport vehicle.
Or, drivers going through a construction zone or navigating a detour could lose control of the vehicle due to distraction from the activity or because the road itself is uneven or full of debris. For example, if a driver hits dropped construction materials and loses control of the car, they could careen in the direction of the workers and collide with one or more.
Construction equipment striking a worker
The uneven terrain of many construction or demolition sites makes it harder for the equipment operators to stay on a steady path. If there are obstructions or other types of problems on the terrain, it's easy for the driver to lose control and flip the vehicle or hit others.
OSHA has strict requirements for all heavy construction equipment operations, including operator training and the manner in which the equipment should be used. Failure on the part of the operator to follow safety regulations or the site owner to enforce them could make them liable for any injury caused to workers nearby.
What are some common causes of construction site car accidents?
Construction site car wrecks can have multiple causes, and while the private vehicle driver is often the at-fault party, this may not be the case in every situation. Examining the cause of your construction site car accident injury will often make determining the at-fault party or parties easier.
Distracted driving
Drivers could be distracted by looking at the construction work and speculating about what's going on or trying to figure out a better detour by checking their phone's GPS. Other drivers could be taking advantage of the slowed traffic to send a text or look at their social media feeds. Anything that takes the driver's attention away from the road or hands away from the wheel is a dangerous distraction.
Driving under the influence
A DUI car crash near a construction site may be more likely to happen at night, in the summertime. Often, road crews complete work at this late hour to reduce the impact on commuter traffic and to keep workers out of the blazing summertime sun and heat. Drunk drivers may not notice the slow or detour signs in time to stop or could be weaving back and forth, hitting a worker who's too close to the lanes of traffic.
Debris in the road
For example, a dump truck could have dropped nails, boards, or other debris leaving the site. A driver could run over a nail, puncture a tire, fly out of control after running over something, or swerve to miss construction debris in the road and accidentally hit a worker they didn't see.
Road rage
Creeping through slow-moving construction detours is frustrating for many people. Someone in a hurry could make poor choices, like trying to go around slowed or stopped traffic and hit a construction worker.
Wrongful death in construction car accident cases
Some construction site car accident victims may not recover from their injuries. In these cases, the surviving family may file a wrongful death lawsuit against the driver who hit their loved one and any other negligent parties who had a hand in the crash.
We can help in these situations, too. You may feel uncomfortable filing a lawsuit after the death of someone close to you, but you deserve justice, and the driver who caused the accident should be held accountable.
A wrongful death suit can help you secure a settlement to alleviate financial burdens from your loved one's passing and help you and your family fulfill the dreams and goals you and your loved one made together.
Hurt in a construction site car accident? We're ready to help.
Have you been struck by a car or other vehicle on a construction site? Are you worried about how you're going to pay your bills or get the medical care you need? In a serious construction site car wreck, you need a confident attorney on your side.
Our legal team has the results that demonstrate our commitment to securing a top-dollar settlement for our clients and testimonials from hundreds of satisfied clients. You can contact our firm today by calling (212) 741-3800 for a free consultation with a personal injury attorney.