If you slipped and fell in a store or on someone else's property and suspect negligence is to blame, you need to get in touch with a New York slip and fall lawyer as soon as possible. You may be eligible to collect compensation for the suffering you've been forced to endure.
Steven Weinstein is a skilled New York slip-and-fall lawyer with years of experience representing clients in cases similar to yours. Please contact The Weinstein Law Group, PLLC online or call (212) 741-3800 to learn more about how we can help you get the money you deserve.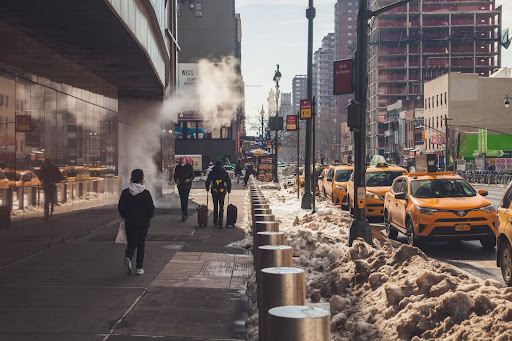 Steps to take after a slip-and-fall
If you suffer an injury in a slip-and-fall accident, please try to keep the following in mind. These steps will help your health and strengthen your case.
Seek medical care
You might think that you're fine even though your body just struck a hard surface, but that might be due to the adrenaline flowing through your system. Once that adrenaline subsides, you'll quickly realize just how seriously you've been hurt.
If emergency personnel recommend you take an ambulance ride to the hospital, please follow that recommendation. If you'd rather not accept that trip, at least get to your doctor or a nearby urgent care facility. If you don't get treatment, your injuries could worsen considerably. This could delay your recovery.
Report the incident
Tell the manager or property owner about the incident immediately. They should fill out an accident report detailing how the accident occurred. Get a copy of that report because it could prove to be very important to your case.
Gather evidence
Don't assume that the report will fully explain why you slipped. If you're physically able to do so, use your phone to take pictures of the accident scene. If, for example, you slipped on a puddle of liquid, get a photo of that puddle. Whatever caused you to fall, take a picture immediately. Those photos could provide the proof needed to help you obtain maximum compensation.
Connect with an attorney
Once you've received the medical treatment you need, get in touch with a New York personal injury lawyer as soon as possible. Time is going to be of the essence because your attorney is going to need to investigate the accident. The earlier that investigation begins, the less likely it will be that critical evidence will disappear.
When to file a claim
You have three years to file a personal injury claim in the aftermath of a slip and fall accident in the state of New York. If you don't take action within three years of the date you were hurt, you won't have any recourse to obtain compensation.
Even though you have three years, you really should act immediately so the investigation can begin in a timely manner. Not only can evidence vanish, but witnesses may change their minds about talking, or their memory might not be as clear regarding the details. There could also be significant changes made to the place where you were hurt.
Potential damages you can claim
Anytime someone suffers an injury due to another's negligence, the financial losses they incur are known as "damages" in legal terms. If you choose to file a lawsuit, you'll be doing so in an effort to recover compensation to pay for your damages. The following is a look at some of the damages you may be able to claim.
Economic damages
If you've been severely hurt, you're going to have substantial medical expenses. You might need surgery and might have an extended hospital stay. You might also need prescription medications and physical therapy. Your medical bills, as well as your lost wages, are examples of economic damages.
Non-economic damages
You may also have damages that can't be proven simply by producing receipts or pay stubs. There's a very good chance you'll also experience non-economic damages, ones that are subjective. You may have a loss of quality of life because your injury won't let you do the things you love. You may be experiencing mental distress or be in a lot of pain.
These are all examples of non-economic damages. You'll need the help of a seasoned New York slip-and-fall lawyer to have the best chance of obtaining compensation for them.
Compensation you may be entitled to
You might be eligible to obtain a substantial amount of money for your economic and non-economic damages. But unless they know all the facts of your case, no attorney worth your time will make any promises regarding how much to expect. Your New York slip-and-fall lawyer will need to investigate your case before giving you any idea of what kind of compensation you may receive.
Who may be liable for your injury
A slip-and-fall case can be extremely complex for a lot of reasons. The most important one is that more than one person or entity could have played a role in causing the accident. These are just some of the parties that might face liability for your injury.
Property or business owner
It doesn't matter where your accident occurred, or whether it was on private or public property. Whoever owns or manages the premises has a legal obligation to keep them in safe working order or to make sure people know where to watch their step. If you fell because of an unsafe condition, the owner or manager is at fault—most of the time.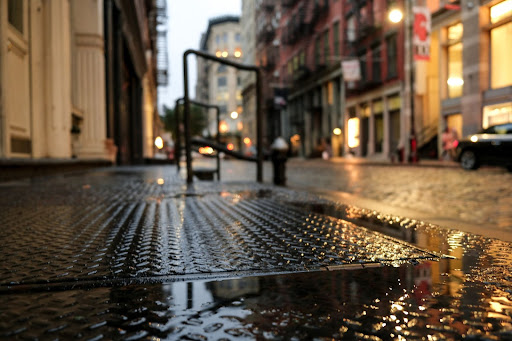 Business manager
You might also be able to sue the manager of the place you suffered your injury. For instance, the manager of a grocery store may have failed to have an employee clear up a spill in a timely manner. If they just let that spill sit there, and you slipped as a result of that inaction, the manager may face liability.
Landlord
You might have been hurt in your apartment complex, or while visiting a friend living in a rental house. Let's say you tripped on an uneven sidewalk, or you fell down stairs that were unsafe due to not being maintained. In this kind of instance, you might be able to sue the landlord for failing to address the hazard that led to your being hurt.
How our attorneys prove liability
Skilled New York slip-and-fall lawyers with The Weinstein Law Group, PLLC have decades of experience investigating slip-and-fall cases. We know how to gather evidence from many different sources. We'll interview witnesses, obtain footage from nearby surveillance cameras, and take many other steps to get the proof it will take for you to win.
How to deal with insurance after a slip-and-fall
The best way to deal with an insurance company is simply not to deal with them at all. You'll likely face harassment from adjusters who want to trick you into admitting fault. But a New York slip-and-fall lawyer can shield you from those tactics. Once you have legal representation, just refer all insurance company correspondence to your attorney.
Cost of hiring a slip-and-fall lawyer
You have nothing to lose by choosing The Weinstein Law Group, PLLC. The only way we'll get paid is if we win your case and you obtain full and fair compensation. This is called working on a "contingency fee basis." Our ability to be paid is reliant on our ability to achieve a successful result on your behalf.
How our New York slip-and-fall lawyers can help
Steven Weinstein has seen hundreds of slip-and-fall cases. He has learned from firsthand experience which cases are likely to win at trial or get a settlement. He will listen to the facts of your case and help you decide if it's worth it to move forward. And with The Weinstein Law Group, PLLC you pay absolutely nothing unless we win money for you.
Don't pass up money when you need it most. Call us today and set up your free consultation. You'll get all your questions about your case answered, and we'll help you understand if you're likely to get compensation. Call us at (212) 741-3800 or contact us online to schedule your free consultation.