Joining a union is an enticing proposition during periods of economic uncertainty. Union members earn 22.2% more in weekly wages than the average non-union worker and often get better protections from workplace abuses. You may also be enticed by the comprehensive benefits unions offer.
Even with all this knowledge, you may still be left wondering, "How do I join a union?"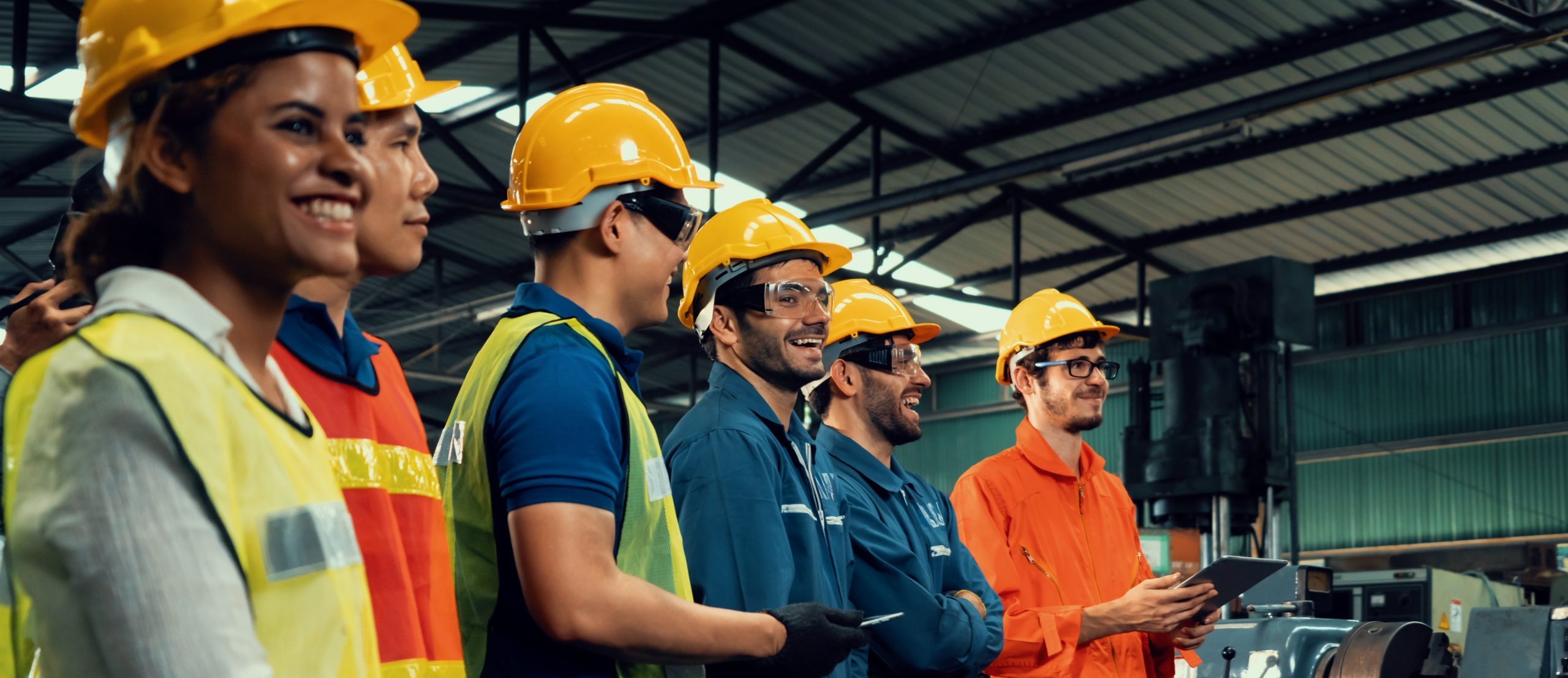 Wondering how to join a union? You have options
The process of joining a union is pretty straightforward, but that doesn't mean it's easy to get accepted. You may have an especially difficult time trying to join a union during a period of economic downturn since more job applicants tend to gravitate toward union jobs.
The good news is you have options. They include:
Locating a local union associated with your trade, and successfully applying (sometimes after a mandatory apprenticeship period).

Getting hired at a company or workplace that has an embedded relationship with a union, allowing you to join during onboarding or soon after.

Organizing your own local union chapter, provided one does not exist for your trade and/or region.
No matter what union acceptance path you seek, the results are always the same: better pay, better representation, better benefits, and more control over the terms and conditions of your work.
Locating a Local Union Chapter for Your Trade
Unions are surprisingly widespread. Every single state has workers who are union members. In fact, nearly all states have at least 5% of their workers represented by a union – the sole exceptions being North Carolina and South Carolina. New York state has 22.7% of its workers represented by a union, coming second behind Hawaii.
With unions present in every single state, those seeking membership are bound to have options near them. They can research unions in their specific trade, or they can look for unions that represent a broader range of trades, such as the IWW.
In regions with lots of union activity, you have to be certain that you are applying to the correct union in the correct region. You may think that you have chosen the most appropriate union for your trade only to be directed somewhere else. The good news is that most union representatives are helpful and willing to point you in the right direction if you make the wrong assumption at first.
Once you've identified the most appropriate union for your trade and geographic area, research basic information about it. This includes membership requirements, the costs of dues, whether it only allows members to accept certain types of work from certain contactors/employers, and more. With this information in hand, you can contact a union representative and learn about the process of applying for work.
Note that you may be required to complete an apprenticeship before being accepted as a full-fledged union member. You may also find that joining a union is incredibly competitive, akin to trying to get a job at a top-tier employer. While the reward for your hard work pays off, you may want to look to alternative methods of joining a union if you are unable to secure a job or an apprenticeship through direct application.
Getting Hired at a Union-Part
nered Company
Many companies have close relationships with unions or work exclusively with one union in particular. This is extremely common in certain trades like construction.
If this is the case with an employer, then it may be possible to get hired directly with the company first and then join a union later. If union membership is required for employment, you may be inducted into a union as part of the onboarding process. 
If being a union member is technically optional, you may have an easier time joining if your coworkers are union members. In some workplaces, known colloquially as "union shops", the standard expectation is that you join as a non-union employee and become a union member soon after hiring.
Joining a union is not guaranteed just because you've accepted a job at a union-partnered company, but it can increase your chances of success. 
Forming Your Own Union
If you are not represented by a union because of your particular trade and/or geographic region, it may be possible to form your own union with your coworkers. 
Note that it is extremely uncommon in regions like New York City for a particular trade to not have a union option attached to it. However, it is also possible that there is room for a new union where others already exist. Just make sure to contact a representative from various unions to check that your idea for an alternative union is in compliance with local trade laws and agreements regarding certain trades in your geographic region. In other words, you don't want to step on a pre-existing union's toes!
Also, note that some employers may become nervous or even aggressive if they suspect their workforce is organizing a new union chapter. The National Labor Relations Act gives you the right to form a union and not face employer discrimination, but that doesn't mean employers won't try to discourage or intimidate union organization.
Your new union may be a brand new chapter of a pre-existing trade union, or it may be a new trade within the larger umbrella of a general union organization, like the UAW or IWW. Allying yourself with pre-existing unions gives you access to experience as well as resources. Running a union is complex, and the various duties could easily qualify as multiple full-time jobs. 
But if your trade completely lacks representation or has a dearth of members in your area, forming a new union might be the best opportunity for you and your coworkers to obtain the protections, benefits, and collective bargaining power that unions wield.
Seek Experienced New York Personal Injury Lawyers

If You or Your Union Members Are Hurt On the Job

Workplace injuries happen at even the safest job sites, which is why all employers and contractors are supposed to provide workers' compensation insurance. 

But even with workers' comp available, union workers may be denied some or all of their injury claims. Your specific injury may also involve outside parties, opening up the possibility that you will need to file a personal injury lawsuit against all liable third parties.

If you're hurt and don't think you're getting fair treatment, seek out a different type of union representative: a union-friendly personal injury lawyer in New York. 

The Weinstein Group represents injured workers throughout the five boroughs and the greater NYC area. If you want a New York personal injury lawyer who will strive to do everything they can to prove your case and document the full extent of your damages, look no further than us.

You can learn more about your rights and legal options after your injury during a free, no-obligation consultation. Call us today at 212.741.3800 or contact us online to schedule your free case review.

[/vc_column_text][/vc_column]

[/vc_row]