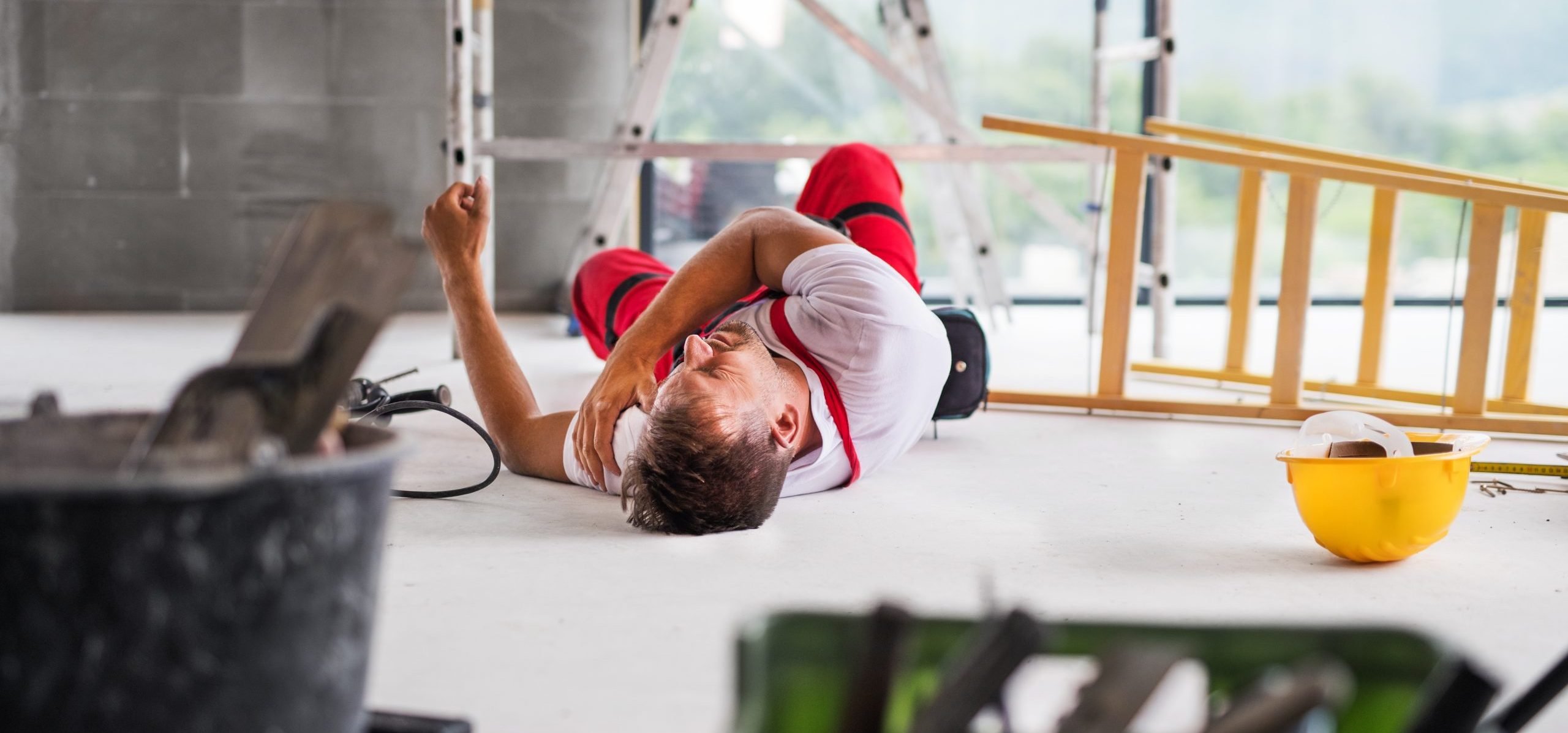 Having access to workers' compensation can be a financial lifeline after a serious construction site injury. However, workers' compensation has its own limitations, including a coverage limit, no coverage for pain and suffering, and the possibility of uncovered damages if they aren't directly related to an injury occurring within the "scope of work." 
Collectively, these shortcomings can mean that you're not getting the full amount of compensation you need to cover all of your injury-related losses. 
You will need to pursue a third-party claim against some non-employer person or business to get the full amount of coverage generally available under a standard personal injury claim. Even if you don't want to sue a third party, it's possible that your workers' comp provider isn't offering a reasonable settlement for the full amount of covered damages. 
All of these possibilities mean that, without a construction accident lawyer in New York, you could end up footing the bill for your own expenses – when you really shouldn't have to!
If you've been hurt on the job, call The Weinstein Law Group today. We have represented injury victims like you for decades, and we know the strategies that help you seek the maximum amount of compensation available. 
Read on to find out how we help injured construction workers, and then give us a call at (212) 741-3800 or contact us online, and we will schedule you for a free, no-obligation case review.
Workers' Compensation Covers a Lot, But It Doesn't Cover Everything
Workers' compensation is, without a doubt, a very good deal for workers. One of the most important things it offers is no-fault coverage, meaning you don't have to prove that someone other than you was at fault for the injury. This means you can receive workers' compensation for just about every on-the-job accident scenario, with very limited exceptions.
The one downside to workers' comp is that there are very clearly defined limitations to the coverage. Some examples of coverage limitations include:
Possible requirements to seek treatment from certain in-network providers

Possible uncovered treatments, including select mental health therapies

Only provides ⅔ of replacement wages, which are further deducted for a partial disability

Caps on the total value of weekly wage replacements

Limitations on death benefits, including just $10,500 for funeral expenses outside of NY metropolitan counties

No compensation for pain and suffering

Possible coverage denials for damages resulting from scenarios outside the scope of employment

Overall coverage caps, typically around $100,000 per accident
All of these limitations mean that you can have the maximum amount of available coverage under workers' compensation, but still have uncovered losses you're asked to pay for out-of-pocket.
A New York workers' compensation lawyer can help you determine if you're getting all of the workers' compensation coverage you're entitled to based on the language of the policy. They can help you appeal coverage denials and potentially even reopen claims that have already been closed.
In addition to assisting you with your workers' compensation claim, your construction injury lawyer will also help you identify other potentially liable third parties that don't include your employer.
Possible third-party defendants that may be responsible for your losses not covered by workers' comp include:
Negligent general contractors or property owners

Other subcontractors, vendors, and third parties located at the site

Negligent drivers who cause a collision or an accident

Manufacturers of defective or dangerous products

Utility companies or other third-party defendants whose negligence contributed to the accident's circumstances
Seeking a third-party injury claim from any of these types of defendants maximizes your chances of covering all losses related to your construction injury, especially those not covered by workers' compensation.
How Does a Personal Injury Lawyer Help Me After a Construction Accident?
Given that you may have losses not covered by your current workers' compensation policy, you may still be asking yourself, "Why do I need a lawyer to seek more compensation? Can't I just do it on my own?"
You may be perfectly capable of handling your own claims or appeals process, but know that insurers will look for any opportunity they can to take advantage of your lack of familiarity with insurance or contract law.
For instance, the third-party bodily injury liability (BIL) commercial insurance company you file a claim with may tell you that your claim isn't covered. They can also claim that their policyholder isn't at fault, or that you already have all your applicable damages covered by an existing workers' comp settlement. 
All of these arguments may have serious flaws, so you should never take them at face value. Instead, appoint a construction accident lawyer in New York to review the language of the applicable policies. They can help sort out the truth and respond to common tactics insurers use to chip away at your settlement value.
A personal injury lawyer experienced with construction accident injuries can also assist you with calculating and documenting the full extent of your losses. For example, many injury victims underestimate the cost of future treatments. Others may have trouble calculating the percentage of disability, leading to lower bi-weekly wage replacement benefits than they should be receiving.
Documenting damages is particularly important if the insurance company wants to allege that you had a pre-existing condition. Your attorney can help you coordinate with care providers to fully diagnose your injury and demonstrate its connection to your recent accident – not any pre-existing condition. In the event that your pre-existing condition is relevant to the case, your attorney will assist you with determining losses that arose specifically from the accident, including if it made your pre-existing condition worse.
Perhaps most important of all, your personal injury attorney can help you litigate your case if you get repeatedly denied by insurance companies. You may be able to sue the insurance company or defendant directly, although many times you may be held by forced arbitration clauses. 
Whether litigating your case in court or through arbitration, your personal injury lawyer can help you prepare a strong case, anticipate the defense strategies you might be up against, and strategize to seek the optimal outcome for your given situation.
Discuss Your Case for Free With The Weinstein Law Group
At The Weinstein Law Group, we are experienced with litigating construction injury cases and fighting back against reluctant insurance companies. Big construction corporations will try to intimidate claimants into giving up their pursuit of compensation, but the Weinstein Law Group refuses to back down from situations where you have a clear right to pursue damages. 
We aren't afraid to take your case to court if that's what it takes to recover losses. Call us today at (212) 741-3800 or contact us online to schedule a free, no-obligation case evaluation now. There's no charge for our services unless we recover money for you!