New York City is subtly defined by ongoing construction ringing and humming throughout the five boroughs. While our iconic skyscrapers grace countless photos and merchandise, it's the hands that built these massive monuments that make this special place what it is.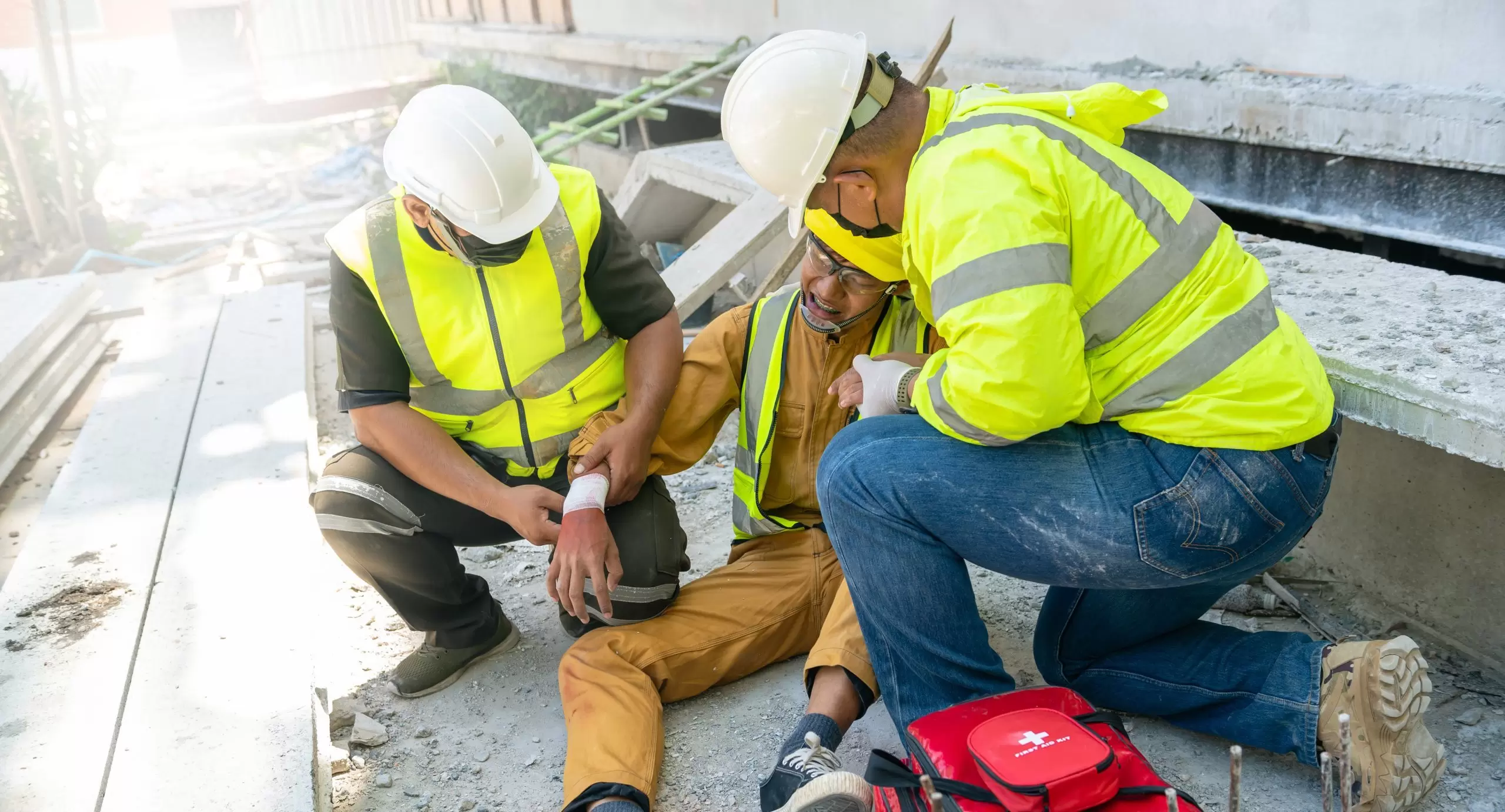 An unfortunate consequence of all this construction of towering heights and unfathomable complexity is that construction accidents are common. According to the U.S. Bureau of Labor Statistics (BLS), "The private construction industry sector had the highest number of workplace fatalities in New York City." Twenty-two deaths in the sector occurred in 2018, making up 30% of all workplace deaths from that year.
Construction accident injuries and fatalities can happen in many ways, but the Occupational Safety and Health Administration (OSHA) regards a few of the most common construction accident types as "The Fatal Four". They make up a majority of fatal accident cases each year.
If you have recently been hurt on the job, reach out to a New York construction accident lawyer. Workers' comp may not apply or may not be enough to cover your full injury costs. Contact The Weinstein Law Group today to learn what other sources of recovery there may be. Call (212) 741-3800 or contact us online now to schedule a free, no-obligation case review.
Most common construction accident injuries
Every construction site poses different risks for each worker. As a result, there are some fairly colorful and harrowing stories of unique types of construction accidents. But at the same time, the repetitive nature of construction work and the presence of common safety risks means that many construction accidents will tell a similar story. The following are some of the most likely injuries you will see on a New York construction site:
Hearing loss
The Centers for Disease Control and Prevention (CDC) reports that the construction industry is one of the most common causes of occupational hearing loss globally. Their data shows that around 14% of all construction workers have some hearing difficulty, and that around 7% have tinnitus. Twenty-five percent of construction workers tested for hearing capacity had a hearing impairment uncovered, which refers to hearing loss that has the potential to impact daily work.
Repetitive stress injury & back pain
Many injuries in the construction industry are hidden, only revealing themselves after years of stress. Repetitive stress can lead to strains, sprains, torn tendons, cumulative soft tissue damage, and many other complications.
One common way for stress-related injury to manifest itself is through chronic back pain. A study cited by the Harvard School of Public Health noted that 40% of all construction workers over the age of 50 struggled with chronic back pain. Harvard also noted that injuries resulting in chronic pain can significantly affect the quality of life for sufferers, making them more likely to be depressed or have poor mental health.
Vision loss
Vision loss is more common in the construction industry than most people would believe. A report from the CDC notes that there are over 10,600 construction-related eye injuries that result in missed work each year.
Heat stroke
Overexertion and hot working environments combine to make heat exhaustion and heat stroke a major threat to construction workers' health and safety. In severe cases, a heat-related health emergency can lead to the death of a worker. 
According to one review of international data, 36.8% of occupational heat-related deaths happen within the construction industry, and construction workers have a risk of heat-caused death that's 13 times higher than other industries.
Loss of limbs or digits
Many construction accidents result in the permanent loss of an appendage, such as an arm, foot, or finger. According to BLS figures, , equal to agriculture/forestry/fishing/hunting and second only to manufacturing.
Head injuries
Falls and struck by/against object injuries are first and second-leading causes of construction-related deaths, says OSHA. Both types of accidents can result in severe head trauma, potentially causing a traumatic brain injury (TBI) that can affect the rest of the worker's life.
Spinal cord injuries
Falls are a leading cause of spinal cord injuries, according to the National Spinal Cord Injury Statistical Center at the University of Alabama Birmingham. Other injuries on construction sites can also lead to spinal cord damage, including lifting strains, accidents with heavy equipment, and struck-by object incidents.
Burns
Unlike many other jobs, there are multiple sources of burns in the construction industry. Chemical burns can happen as a result of contact with anything from strong chemical strippers to unmixed concrete powder. Electrical burns are common in an industry that sees 86 fatal electrocutions per year, on average. Burns from fuel, open flames, unexpected fires, and other heat sources cause burns the "old-fashioned" way. 
Any of these burns can result in missed work, surgery, and long-term life-impacting effects.
Cuts and scrapes 
Cuts and scrapes may sound like minor injuries, but on a construction job, these can mean serious accidents. Deep cuts can sever tendons and muscle, while jagged lacerations from contact with sharp or fast-moving work equipment can be difficult to stabilize. Abrasions can be a minor "road rash" from rubbing, but serious abrasions can require skin grafts, just like a heat burn.
Call an experienced New York construction accident lawyer 
No matter what type of construction injury you have, you can end up with major hospital bills, lost income, and long-term expenses. In some cases, you may be partially or wholly disabled, unable to return to your previous work at your previous pay.
Any time you are hurt on the job, call a New York construction accident lawyer with the experience and proven case record to take on your injury claim. The Weinstein Law Group helps injured workers seek the maximum amount of compensation available from all liable parties.
Call us today at (212) 741-3800 or contact us online to schedule a free, no-obligation case evaluation with a New York construction accident attorney near you.
Related articles :
What Should I Do If My Construction Site Isn't Following OSHA Safety Standards and I Get Hurt?