The employer-employee relationship should be fairly simple. The employee gives their labor in exchange for payment. Along with that basic agreement comes certain other things that are expected in the relationship. A fair wage. A reasonable work schedule. Time to rest or eat. Plus, a safe working environment.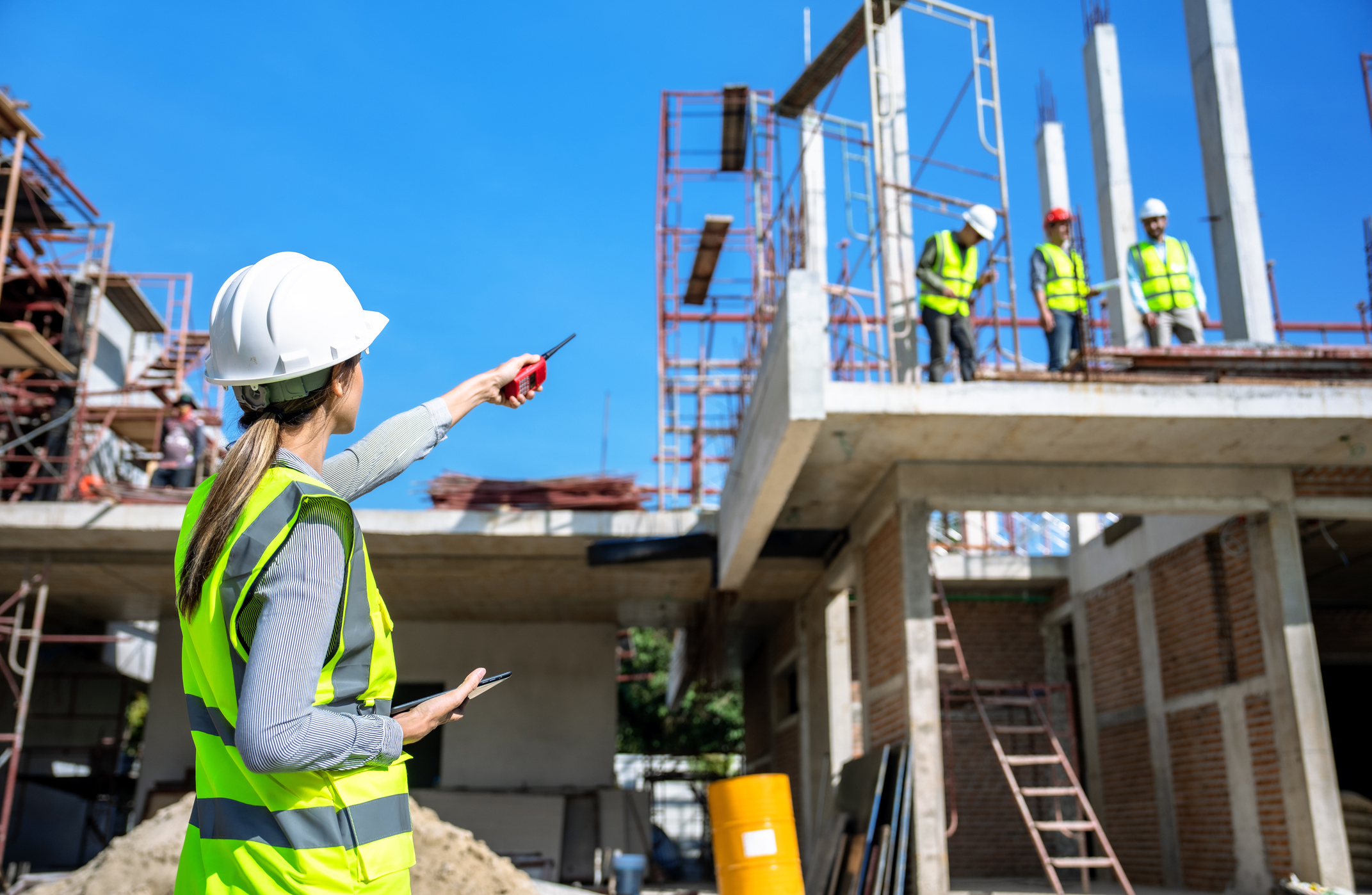 In 1970, the U.S government founded the Occupational Safety and Hazard Administration (OSHA) to ensure employers were following industry standards and guidelines. Since then, workplace accidents have fallen significantly. These guidelines were established for a reason so if your construction site is not following OSHA standards, you should report it before an injury occurs. 
Of course, accidents still happen, and construction sites are one of the most dangerous places to work. According to the U.S. Bureau Of Labor Statistics, of the 5,147 work-related fatalities in 2017, 971 were due to accidents at a construction site. That counts for almost 18% of the total workplace fatalities in the country, even if everything meets OSHA standards. 
Unfortunately, some employers try to cut corners, and many think keeping their labor safe and healthy isn't quite as important as profit. 
If you feel your workplace is unsafe, you have rights. That's where The Weinstein Law Group can help you. Our experienced and knowledgeable attorneys will help you assess what needs to be reported, file a complaint with OSHA, and protect you from any fallout that may arise from whistleblowing. We can also help you determine what damages may be available for your injury and which parties could be ultimately responsible for those costs.
Contact us at 212-741-3800 or contact us online to set up a no-risk consultation today.
Who's responsible for construction site safety?
OSHA sets up several regulations to keep workplaces safe. Employers may be held to a higher standard, but employees have responsibilities to maintain a safe working environment, as well. 
Posters that explain OSHA rules and regulations must be posted and read. Properly serviced equipment does no good if the employee is careless in operating it or uses the improper tool for a job. Employees should report any hazardous conditions to their supervisor, who must keep records of hazards, incidents, and regular inspections.
If an employee is unable to perform the required daily duties either because of hazardous physical conditions or poorly maintained equipment, it makes for an "unsafe work environment."
This could mean everything from broken equipment and exposed wiring to improperly stored hazardous materials. What's important is that the employee feels they're in "imminent danger." This means:
The workplace poses a risk of injury or death.

The employer refuses to address the problem.

Regular OSHA inspections would not be soon enough to remedy the situation.
Even if the worker isn't in imminent danger, they can still file an OSHA claim. It's generally not advised to quit a job if the danger isn't imminent, as it might affect the claim. However, a worker may refuse to continue their daily duties if they feel there is an imminent threat to their life. This will be considered when the claim is processed.
Will I be protected if I file an OSHA claim against my employer?
The short answer is yes. All retaliation from your employer for filing the claim – firing, withholding wages, demotion, disciplinary action – is protected under OSHA. So if your construction site is not following OSHA standards, you should report it as soon as possible to prevent injuries from occurring. 
However, there are some qualifications. You must request that your employer fix the issue, and if they fail to do so, you can refuse to work in "good faith." That means you sincerely felt your health and life was in danger due to the problem.
If there is a hazardous situation, workers or their representatives have the right to file a complaint with OSHA. That entails going on the inspection tour and having private discussions with the OSHA inspector. If there isn't a union or worker representative, the inspector will interview a sufficient number of employees to assess the situation. These interviews must be confidential, and the filer of the claim or their representatives will be allowed to participate in discussions with the inspector and employer about the hazard.
What do I do if I'm hurt as a result of an unsafe environment?
Always seek medical attention as soon as possible after your injury. In New York, you have 30 days to notify your supervisor or employer of the injury if you want to be eligible to file workers' compensation. 
If you feel the situation warrants OSHA intervention, it is legally within your rights to file a complaint if your employer doesn't fix the problem. Notify your employer immediately if injuries are involved, unless medical attention is necessary. Following that:
File a complaint with the company's human resources office.

File a workers' compensation claim if there are injuries.

File a complaint with OSHA via:

Downloading a form

then mailing or faxing it to the nearest OSHA office

Calling 1-800-321-OSHA (6742)

Contact a New York workplace accident attorney to file an injury claim and protect your rights.
Filing an injury lawsuit after you are hurt
Your employer is immune from being sued for personal injury damages in most situations. Instead, you are required to file workers' compensation for most workplace injuries. 
However, if your injury was the result of intentional misconduct, gross negligence, or certain criminal activity, it may be possible to file an injury claim against your employer. 
Other parties involved in your injury may be liable as well, such as the manufacturer of unsafe equipment. New York's scaffold law makes it so that general contractors and property owners may be liable if there's a fall or other gravity-related accident.
Appointing a construction accident lawyer in New York can allow you to determine what actions to take. They'll help decide who could be liable for your injury costs, what damages might be appropriate, and whether or not you should file workers' compensation in addition to pursuing a third-party claim.
Contact an experienced New York injury lawyer today
The Weinstein Law Group has been representing New Yorkers for over 30 years, making us one of the most experienced law firms in the state. 
We concentrate on personal injury claims, medical malpractice, and workplace injuries, including construction accidents. The Weinstein Law Group looks for the details most miss that can help each case reach the desired outcome. 
Don't wait. Contact us today at 212-741-3800 to set up a free, no-risk consultation with our New York workers' compensation lawyer. The sooner you call, the sooner we can start helping you seek the maximum compensation possible.