Being injured on a construction site can be a serious disruption to your life. When your employer has no workers' compensation insurance on their construction site and you need to pay for the costs of your injury, it can feel like you've been thrust into a dire situation.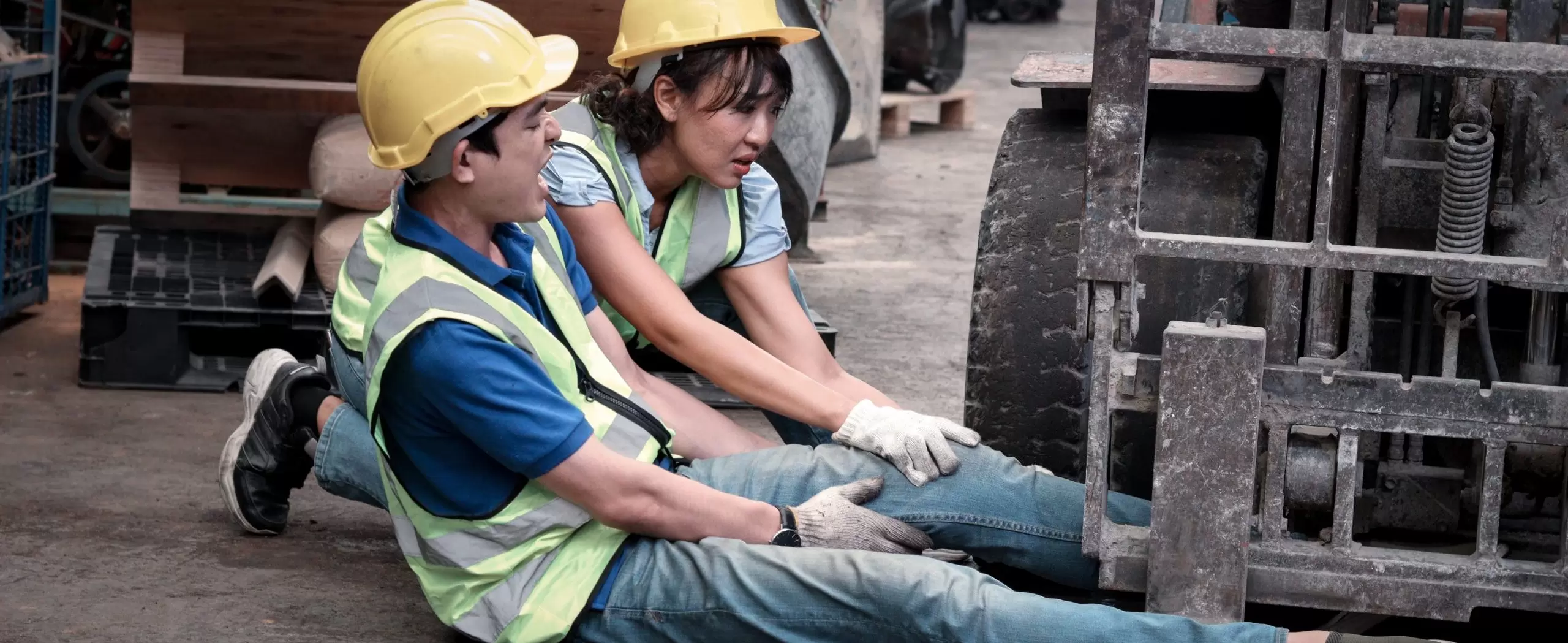 Not having the insurance you need to pay for your medical costs, lost wages, and other losses while you're hurt is not ideal, but the good news is that your employer's lack of insurance coverage grants you certain rights. Each of these rights can help you pursue an insurance claim. They include:
The right to sue your employer directly

The right to file a claim with the New York State Workers' Compensation Board's (NY WBC) Uninsured Employers Fund (UEF)

The right to seek a claim with the workers' comp policy of the general contractor or project owner
You also always have the right to seek a third-party claim against any other negligent parties in addition to your workers' compensation claim. Always consider who else may be at fault for your injuries in addition to your employer.
If you are hurt and have questions, The Weinstein Law Group can provide you with an experienced New York construction accident lawyer to evaluate your case and offer guidance on the best steps moving forward. 
Speak to a construction accident lawyer in New York during a free, no-obligation consultation when you call (212) 741-3800 or contact us online to schedule your appointment now. 
Suing your employer directly
Having workers' comp for your employees is for the best. Not only is it the law – with a $2,000 penalty for every 10 days of non-compliance – but the whole idea of workers' compensation is that it limits liability for employers when their workers get hurt. 
Legislators originally referred to workers' comp laws as "the grand bargain" when they were passed. This is because employers traded coverage for employee injuries that happened "within the scope of employment" for immunity from any personal injury lawsuits related to such injuries. 
When an employer doesn't have the insurance they are expected and legally required to have, it opens them up to liability, per NY Workers' Compensation Law § 11.
Making matters more interesting, having a corporation, LLC, or similar limited-liability arrangement does not protect the owners and operators of the employing business from direct liability. Per the NY WCB, "the sole proprietor, partners or the president, secretary and treasurer of a corporation are personally liable for a business' failure to secure workers' compensation insurance."
In other words, you can not only sue your employing business, but you could potentially seek compensation directly from the personal accounts of the head operators.
Filing an injury lawsuit against your employer is not an easy process, but the consolation is that you have access to greater funds than the typical workers' comp policy provides. Your employer could very well have punitive damages instated against them. Plus, unlike workers' comp, you would be eligible for pain and suffering damages.
The possibility of taking direct legal action is one of the biggest reasons to speak to an experienced construction accident injury lawyer as soon as possible. Otherwise, your boss or the company's CEOs could scramble a legal defense before you have time to react.
Filing a claim with the New York State Workers' Compensation Board's Uninsured Employers Fund (UEF)
New York state maintains an uninsured employers fund (UEF) for the express purpose of helping people in your situation. Having coverage available can be a critical safety net if you are unable to secure immediate funding through legal action.
See the New York State Workers' Compensation Board website for more information on filing a claim through the UEF. Consult with an attorney to ensure that your claim includes all of the damages needed to cover your losses.
Seeking a workers' compensation claim against the general contractor or project owner
While some states require that a general contractor or project owner verify that each subcontractor demonstrates proof of workers' comp insurance or equivalent financial responsibility, New York does not. 
However, any time a subcontractor is injured and their employer has no workers' compensation insurance on the construction site, the employee can potentially seek a claim against either the general contractor on the project, the project owner, or the property owner (NYCL WKC § 56). 
Any of these parties may challenge its legitimacy of this claim, but it is still within your rights to file it. WKC § 56 also fairly clearly outlines that these parties or their insurers "shall be liable," so the courts have a pretty clear roadmap for your cause of action. 
This does not guarantee that you will be able to recover workers' comp from these parties, but it is worthwhile when you are hurt and aren't sure where else to turn.
Talk to a New York construction accident lawyer when you are hurt, and know your rights
Your employer's mistakes can give you the legal power to seek compensation several different ways. Additionally, other third parties like equipment manufacturers, property owners, or subcontracting teams could be at fault in part or in full for the accident that caused your injury.
Review all of your options and learn more about your possible compensation sources when you speak to a knowledgeable attorney near you. Call The Weinstein Law Group today at (212) 741-3800 or contact us online to schedule a free, no-obligation case review.
Looking for more information? Here are some related articles :
What is workers' compensation?