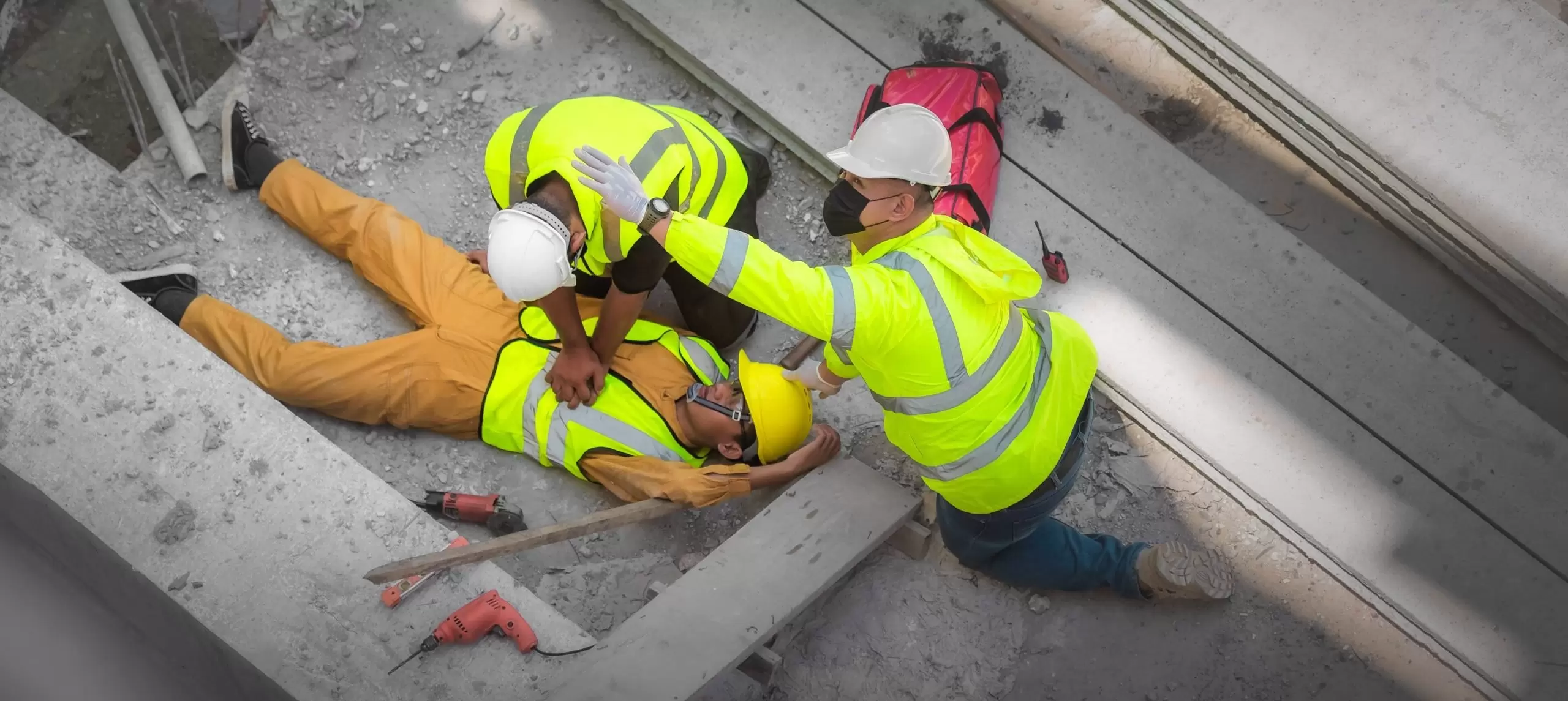 A construction site is one of the most likely places for workplace accidents to occur in New York City. Construction workers have some of the highest rates of workplace death, making up 30% of all fatal workplace injuries in 2018.
If you've been injured on the job and have been told you can't sue because of workers' compensation, there's a good chance you've been misinformed. If your employer has workers' compensation insurance and they were engaging in reasonable, non-negligent workplace practices, then the chances of being able to seek damages from them is unlikely. But that doesn't mean there's no responsible party for your injury.
If you've been hurt in a New York construction accident, the first thing you should do is see a doctor. Without a trained medical professional's diagnosis and recovery plan, there's no way to determine damages properly. Without medical documentation, you could have trouble claiming workers' compensation and seeking compensation from negligent parties.
After you've got a recovery plan and documented your injuries, get help from a New York construction accident lawyer. Not only can an experienced attorney help you with your workers' compensation claim, but they can also help you identify responsible parties beyond your employer.
The Weinstein Law Group is here for you while you recover from your workplace injury. We can walk you through the legal process and help you develop a strategy for seeking the maximum amount possible from those responsible for your accident. Call us at (212) 741-3800 and we can schedule a free consultation at no risk or obligation to you.
When Can I Sue My Employer for a Construction Accident?
The only times you're legally allowed to sue your employer for a workplace accident is if they don't carry workers' compensation insurance, there is gross negligence, or they were engaging in criminal behavior.
If your employer does not have workers' compensation insurance, you may be eligible to seek damages from them directly. In this instance, the proceedings would go forward much the same as any personal injury case, and you could potentially seek compensation from the company and its owners. Though this is not usually the way a workplace injury case unfolds, it's entirely possible when an employer shirks their legally-mandated responsibility to carry the appropriate workers' comp policies.
Barring these rare situations, it's often better to seek damages from a third party whose negligence in some way led to the accident. Manufacturers of defective products (machinery, chemicals, safety equipment, or other construction products), a general contractor or subcontractor, property owners, other employees, or negligent motorists are often the kind of third party that could have some responsibility in your accident.
When Can I Sue a Third Party for a Construction Accident?
When a third party's actions cause an injury on a construction site, you may be eligible to seek damages from them to cover your injuries and financial losses. Below are a few examples of when you might be owed compensation from a third party:
The Negligent Motorist
Imagine you're working on a ladder on a construction site near a roadway. A drunk driver veers off course, hitting the ladder or the structure it's leaning against, causing it to fall and bringing you down with it. With the help of an experienced New York personal injury attorney, it seems likely that you'd be able to prove the driver was acting negligently and potentially seek damages from them.
Shoddy Scaffolding
You're working on some scaffolding and a fault in the scaffolding materials causes the structure to fail and collapse. In most instances, injuries caused by falls or other failures to provide adequate structural protections can cause the project owner or general contractor to be liable due to New York's "Scaffold Law".
If it can be proven that the manufacturer of the scaffolding was negligent in their production, you could also potentially recover damages from them. These cases are often difficult to prove and sometimes result in a class-action lawsuit. Seeking a seasoned lawyer when you believe a product defect played a role in your injury is highly recommended.
Careless Property Owner
A property owner may be responsible for damages if they knew or should have known about an issue that a reasonable person would have addressed and fixed in a reasonable timeframe. Slippery floors or walkways, dangerous chemicals in insulation, paint, or other building materials, or a lack of warning signs regarding known dangers on the property can all lead to some level of negligence on behalf of a property owner.
Other Potentially Negligent Parties 
There are plenty of other instances when a third party can be found negligent and responsible in some way for your injuries. The baseline is that they must have had a duty of care to you, they must have breached that duty of care, that breach must have directly led to your injury, and you must have suffered damages. 
If all of these qualifications are met by a third party in your construction site accident, you could benefit from consulting with an experienced New York lawyer to review your options.
Seek Compensation With a New York Construction Accident Lawyer
Whether you're simply going through the workers' compensation system or hoping to recover damages directly from your employer or a third party, a New York construction accident attorney can help you increase the chances of recovering the maximum amount possible. 
When looking for the legal counsel to help you through this difficult time, make sure you're looking for a local lawyer with the results and experience to adequately represent you in your case. The Weinstein Law Group has been serving the injured workers of New York for 30 years. We aim to treat all our clients with the dignity and attention they deserve and want to see you come out on top after your accident. 
We offer free consultations at no risk to you, so call us at (212) 741-3800 and we can get you on the path to recovery today.
Looking for more information? Here are some related articles :
What does a workers' compensation defense attorney do?