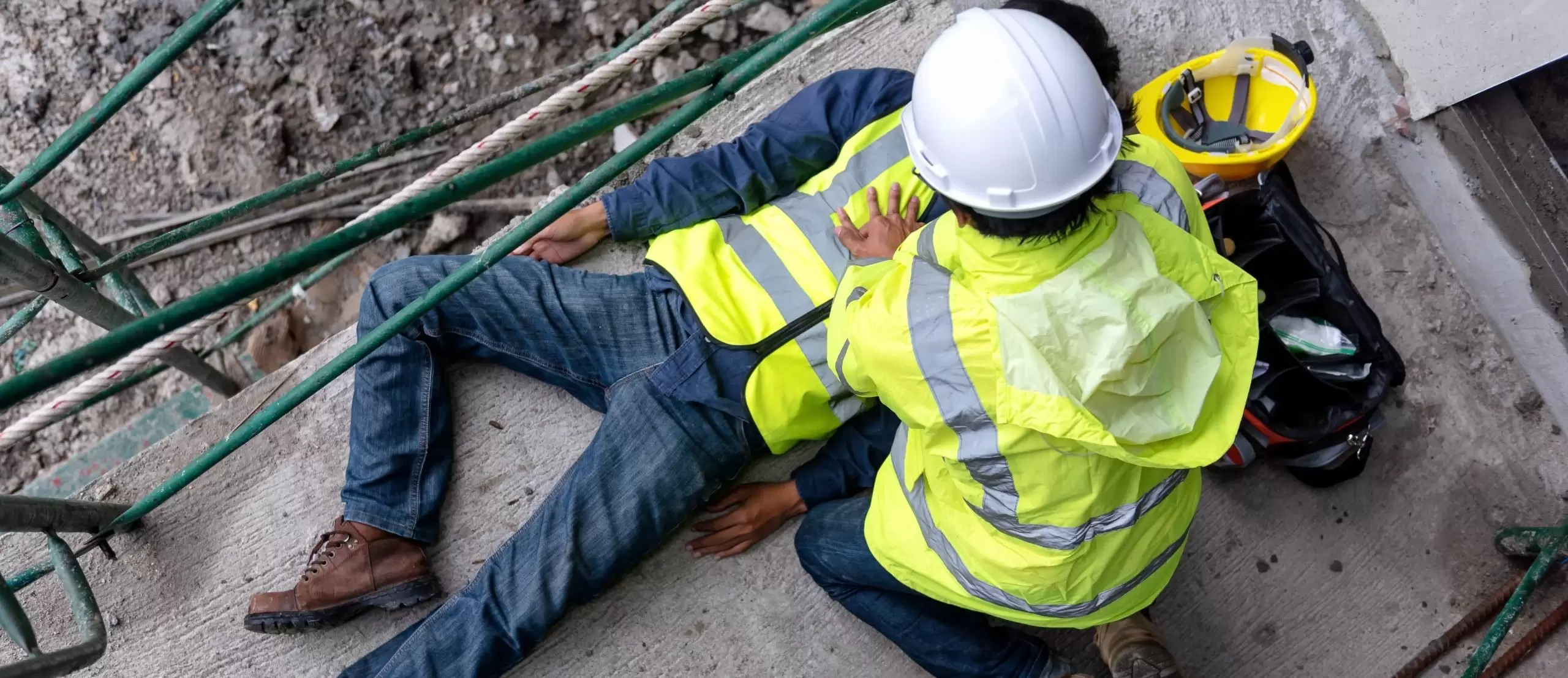 Despite advances in technology and safety standards, a construction site is still one of the most dangerous places to work. Equipment malfunction, falls, fires, electrocution, and many other mishaps can result in serious injury or death.
If you've lost a loved one in a New York construction site accident, it's important to identify the individuals and organizations that may be responsible. It's the only way to fight for the financial compensation you'll need to secure long-term recovery outside of the workers' compensation system.
The Weinstein Law Group has years of experience assisting the victims of negligence on New York construction sites. Whether you're navigating tricky workers' compensation rules or seeking further damages from property owners, contractors, equipment manufacturers, or other responsible parties, a New York construction accident lawyer can help. 
Call us at (212) 741-3800 or visit us online, and we can potentially get started on your case today.
When Can I Pursue a Wrongful Death Case?
If you are the spouse, child, or parent of the deceased, you should be eligible to seek damages from negligent parties. In some cases, siblings or other close relatives may be able to pursue a wrongful death case as well, but usually only if there are no other qualified surviving family members. 
These individuals can file what's known as a wrongful death claim. Such a claim compensates them for losses such as funeral expenses, burial, medical debts transferred to them concerning the decedent's fatal injury, and compensation for pain and suffering.
You have the right to bring a wrongful death claim as long as the deceased would have been justified in filing a personal injury claim had they survived. Seeking the assistance of an experienced New York construction site accident lawyer can help you find out if you're eligible.
Representatives of the decedent's estate can also pursue a survival action that compensates for losses to the decedent's estate. This can include the costs of medical treatment related to the injury before the decedent's death, compensation for the decedent's pain and suffering, and other applicable losses.
Workers' Compensation in a Construction Site Accident Fatality
If a construction site employer has workers' compensation insurance, it is unlikely that an injured worker would be able to sue them directly for personal injury. Workers' compensation insurance is designed to protect both the employer and employee in case of injury and the benefits pass to the deceased's surviving beneficiaries if there's a worksite death.
In these cases, the surviving spouse should receive 1/52nd of the deceased's yearly pay (the average weekly wage) until they decide to remarry. At that point, they can receive a one-time amount equivalent to two years of this benefit. 
If there is no surviving spouse, minor children or children younger than 23 years old attending college would also be eligible to receive these benefits. If the deceased has no children and no spouse, the parents or the deceased's estate may be eligible to receive a "no dependency" award of approximately $50,000 plus $6,000 for funeral expenses.
Just because workers' compensation is available doesn't mean that surviving family members don't have legal grounds to pursue a claim against a third party. If someone other than the employer contributed to the loved one's death, the family can pursue an additional claim against any appropriate parties.
Who Can Be Held Responsible in a New York Construction Site Accident
Unfortunately, workers' compensation death benefits are often not enough to provide for a devastated family. In these cases, consider pursuing a lawsuit against a third party involved in your loved one's construction site accident. If you need help or more information, look no further than a seasoned New York wrongful death attorney. 
Some potential third parties who could be liable for damages follow:
The Property Owner
The owner of the worksite may be responsible for damages if they knew or should have known about a problem on the site. Faulty wiring, slippery or unstable floors, deadly chemicals in building materials, or improper signage could all potentially constitute property owner negligence.
General Contractors and Subcontractors
Just as the property owner has a responsibility to all workers on site, the general contractor and any subcontractor is obligated to ensure the work areas are safe. If they fail to inform property owners or workers of dangers that can be avoided or remedied, they may be found negligent. They're also responsible for making sure all workers on site are qualified for their jobs and are not putting themselves or others in danger by doing them.
Product Manufacturers
If a defect in a piece of equipment or machinery leads to injury or death, the manufacturer or provider of the equipment may be held liable, as long as the equipment was being properly used according to included instructions and postings. Forklifts, power tools, cherry pickers, hydraulic equipment, and jackhammers are just a few of the kinds of equipment that are common on worksites. When these machines malfunction, it's possible for a serious injury or death to occur.
Other Third Parties
There are plenty of other people or organizations that may be responsible for the death of your loved one. Essentially, to qualify as negligent the following must be true:
A person or entity had a duty of care to the injured or deceased

They breached that duty of care

That breach led to the injury or death

The injury or death resulted in damages
These are the basics of any personal injury case. As long as the deceased would have been able to sue for personal injury, the same rules apply to wrongful death cases.
Get Help From An Experienced New York Construction Site Wrongful Death Lawyer
Losing a loved one in an unexpected accident is one of the most painful experiences a spouse, child, or other family member can go through. Nothing prepares us for it and nothing will replace them. Unfortunately, the surviving family must continue and fight against negligent parties to adequately recover the damages caused by the untimely death.
The New York construction accident attorneys at The Weinstein Law Group want to help you through this troubling time. We can help you secure your financial future while assisting with the expenses an unexpected death can bring. We offer free consultations and can get you scheduled 24/7, so give us a call at (212) 741-3800 or contact us online today.